Join the New Westminster Progressives for our first Campaign 2022 fundraising event as we begin the countdown to next year's civic election
About this event
Join the New West Progressives as we begin our path to electoral success in next year's civic election being held in October 2022. Taking on the District Labour Council 'machine' in New Westminster will take lots of volunteer hours and funds. By supporting this fundraiser, you will be doing your part to help us elect more New West Progressive candidates on Council and the School Board.
Your ticket will include one complimentary drink and some delicious appies. It will be a great atmosphere and we hope to see you there!
NOTE: the purchase of tickets or donations can only be done by individuals. Corporate donations to civic elector organizations are strictly prohibited.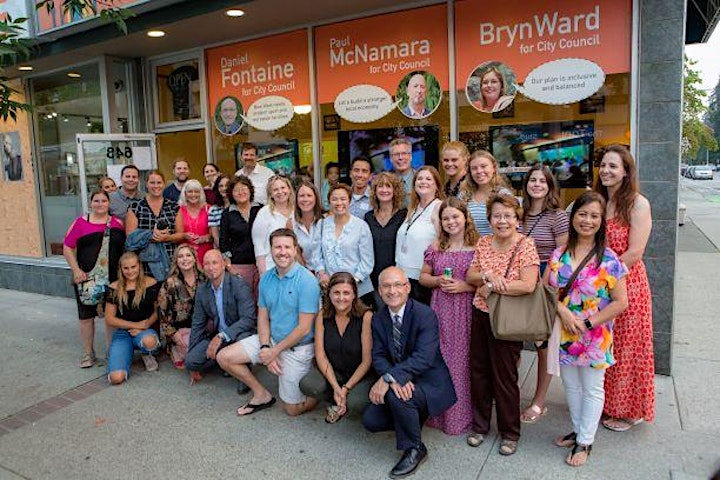 Organizer of "Path to 2022" New West Progressives Fundraiser
The New Westminster Progressives (NWP) is a citizen-based non-profit society formed in 2017. The NWP has to date nominated six candidates to run for both city council and the school board. It plans to introduce and implement balanced, progressive policies that enhance and support the diverse social, environmental, housing, and economic needs of our city.