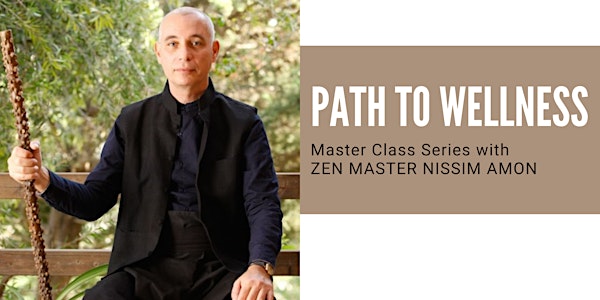 Path to Wellness _ Masterclass Series with Zen Master Nissim Amon _ Zoom
Path to Wellness Masterclass Series with Zen Master Nissim Amon Hosted by Pauline Melnyk CMP PCC (*price includes all 6 sessions)
Refund Policy
Contact the organizer to request a refund.
About this event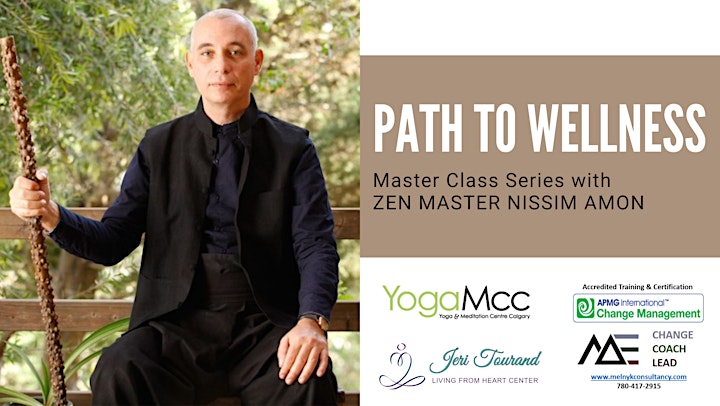 Nissim Amon an ordained Soto Zen Master, developer of the Trilotherapy therapeutic system - has authored ten books, created 2 guided meditation albums, a meditation music album and is featured in the Wild Divine Zen Journey program. Nissim lectures internationally on topics of Zen, meditation, consciousness and Trilotherapy.
Pauline Melnyk is an accredited coach and practitioner of change, as an advocate for wellness she has challenged corporate cultures for creating respectful and inclusive workplaces. Listening to the individual and the flow with an organization has been steeped in creating balance, wellness and a path forward for clients.
This powerful 6 series session will give you an opportunity to bring about change - authentic change within yourself. (*Price includes all 6 sessions)
Session 1: Introduction to Zen Master Nissim Amon and his teaching and work - A Journey to Self Discovery (+meditation)
Session 2: The process of Awakening - Head, Heart, Self - (+meditation + debrief) _ Relationship to Self
Session 3: Who is the host of my mind? - Quietening the Voices bringing context to the world and pressures. Choosing to thrive not survive in our changing world.
Session 4: The practice of Trilotherapy & Trauma Informed Coaching to create wellness from suffering, addictions, childhood traumas, stress _ Life is beautiful!
Session 5: Working on Wellness - Follow the path - Happiness & Choice -[ authentic happiness ] Remind process of awakening - compassion and positive psychology.
Session 6: What is next - recognition, celebration, commitment -
You will be joined by additional Certified Trilotherapists on this Zoom Journey. There will be opportunities to join additional sessions (individual and group coaching)
Starting Sunday April 11, 2021 at 10:30am MST 75minutes
Dates: + 6 meetings with Nissim virtually and: April11, April 21,April 25 - 2021May 2, May 9, May16 - 2021
For about 75 minutes, including a short meditation. It is always pleasant to learn from Nissim Amon. His presence is peaceful and relaxing, and his wisdom derives from an ancient past.
The program will be in English, for all of those interested to hear and meet a Zen Master, live, at your home and work with being well.