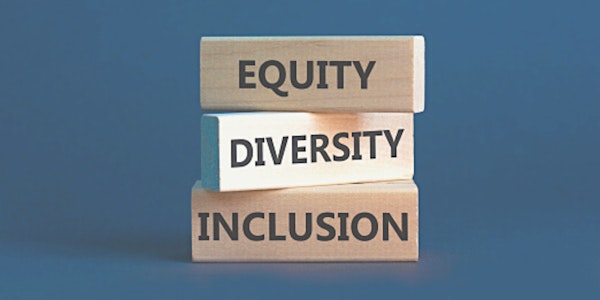 Pathways to Belonging: Essential Learning for Inclusive Spaces
Funded by the Province of British Columbia Multiculturalism and Anti-Racism Grant
Refund Policy
Contact the organizer to request a refund.
Eventbrite's fee is nonrefundable.
About this event
This 4-part virtual workshop weries focuses on key issues related to Diversity, Equity and Inclusion (DEI). The main objective is to highlight how systemic inequities become apparent in our communities, workplaces, organizations and social systems and ways in which we can all move towards inclusive and equitable interactions, policies and practices while recognizing the dynamics of power and privilege.
Topics include culture, identity, local history, colonialism, biases, stereotypes, microaggressions, intersectionality, power dynamics and anti-racism. Workshops will be offered weekly and participants are encouraged to join us for any or all of these sessions to make new connections, break down barriers and further their understanding of DEI practices.
We encourage participants to register for all four sessions as each workshop will provide context and insight for subsequent sessions. Registration provides access to recorded session(s) until February 28,2023.
Step #1 - Fundamentals: Diversity Equity and Inclusion (November 2, 2022)
During this workshop we will investigate some common myths and stereo-types surrounding diversity and inclusion, and provide practical steps to take when creating more inclusive environments. This session is built to make certain that everyone leaves with a shared understanding of the topic of justice, equity, diversity, and inclusion and explores our understanding of these concepts and the benefits of creating equitable, diverse, and inclusive spaces.
Step #2: Can't we all just get along?: Race Relations in the Okanagan - Recognizing and Addressing Unconscious Bias and Microaggressions (November 9, 2022)
One of the most pervasive barriers to inclusion is our unconscious biases. This session will explore the sources and effects of unconscious bias as well as its impacts. Strategies used to increase awareness and mitigate the impact of unconscious bias will be explored as we look at the history and demographics of the Okanagan area.
Step #3 - The Indigenous Protocol of Coming Together (November 16, 2022)
Using sqilx'w (Indigenous) tools and teachings for coming together, this session addresses the importance of self-location. Rooting yourself in proximity to a conflict or situation that needs to be addressed so you can find your strength in speaking to it to come to a resolution. Participants will gain a better understanding of trauma-informed approaches to community engagements and how to mitigate harm or making harmful assumptions. Indigenous land connection: Facilitators will share how responsibilities as sqilx'w people are sacredly tied to their homelands and the responsibilities are given to them in their Creation. When they feel unease, it's often because their blood memory calls them to enact their homeland responsibilities.
Step #4 - What Comes Next?: Introduction to Cultural Competence (November 23, 2022)
This session will encourage self-exploration with the goal of understanding the concept of cultural competence. This workshop will help participants understand the fundamental concepts of culture, identity and different cultural norms, encouraging them to work toward being more culturally competent in their interactions.
**********************************************************************************
Workshop Pricing Options
This workshop is offered at a self-select sliding scale.
We recommend you examine both your individual and organizational access to resources when selecting the rate with the below information used as a guide. Some things to consider:
your socioeconomic position / current income
how you may have benefitted from generational wealth
your education / power in workplace or industry
whether you are supporting family financially or as full time caregiver
your race / immigration status
your sexuality / gender identity
your physical ability
For group rates or questions about rates please contact amy.timleck@vernonmuseum.ca
Redistribution Rate
Intended for organizations/individuals with more access to resources. Payments at the Redistribution Rate allow us to offer lower rates to those with less access to resources and free access rates for others.
Redistribution rate for organizations:
For-profit companies or corporations
Organizations who receive substantial funding from large established foundations, legacy funding entities, or government resources
Educational institutions such as universities
Organizations with majority white leadership
Redistribution rate for individuals:
Your basic needs (food, housing transportations) are met
You are employed or do not need to work to meet needs
You have expendable income
You own a home or rent a higher end property
Note: There is a 20% discount on this rate if you attend all four sessions.
Solidarity Rate
Intended for organizations/individuals with less access to institutional, social, and cultural resources and for organizations/individuals who are still establishing themselves financially.
Solidarity rate for organizations:
Smaller, lower-resourced, grassroots organizations
Newly established organizations
Organizations with majority leadership who are BIPOC
Solidarity rate for individuals:
Your basic needs (food, housing transportations) are a source of stress, but are still often met
You own/lease a car
You have some expendable income
You are able to take trips once in a while without financial burden
No Fee*
If any amount is a true barrier to your participation, we invite you to register using a free ticket. *Limited availability.