Pathways to Everyday Leadership: A D&I Charter of Peel Community Forum
Description
You are invited to an evening featuring diverse community members and organizations engaging in meaningful dialogue around inclusive community building.Throughout the course of the evening, attendees will have the opportunity to:
Learn how diverse communities define their strengths and challenges
Explore community leadership strategies and initiatives
Meet Peel Community Champions
This event will feature interactive presentations and activities that are intended to foster discussion about collaborative leadership around the vision and commitments of the Diversity & Inclusion Charter of Peel.

This is an opportunity for community partners within and beyond Peel Region to come together and collaboratively explore the importance of grassroots leadership in propelling and sustaining social change.

INTRODUCING OUR KEYNOTE SPEAKER: SYLVIA CHEUY - DIRECTOR, DEEPENING COMMUNITY, TAMARACK INSTITUTE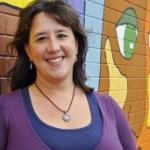 Sylvia is passionate about community engagement and the unique role that citizens play in creating dynamic and well-connected neighbourhoods and communities. From 2005 until 2013 Sylvia was the founding Executive Director to Headwaters Communities in Action (HCIA), a grassroots citizen initiative that fosters collaborative leadership and action in support of a long-term vision of well-being for Ontario's Headwaters region. Sylvia is an active volunteer with the breakfast program at her children's school and a member of HCIA's Leadership Council. She also served on the Board of Community Living Dufferin for nine years where she was instrumental in securing $2.8 million in funding for CLD's shared home with Theatre Orangeville, the community's professional theatre company. Sylvia recently completed her Masters Diploma in Social Innovation at the University of Waterloo where she explored opportunities to create change within regional food systems. She lives in Caledon, Ontario with her husband and their three children.
Refreshments will be provided. This event is free, open to the public and accessible. Registration is required. When registering please specify accessibility needs and/or dietary restrictions. Reasonable efforts will be made to accommodate requests.
The evening will begin promptly at 6:00 PM. Registration and refreshments will start at 5:30 PM.
Do you have any questions about the D&I Charter's Community Engagement and Leadership Initiative? Please contact Amrita Kumar-Ratta at amrita@regionaldiversityroundtable.org.
Learn more about the Diversity & Inclusion Charter of Peel at www.dicharter.rdrpeel.org!