Pathways to Partnership: How to Build True Collaboration on Climate
Description
The Climate Collaborative and New Hope Network are partnering to host a special Expo East session focused on moving companies from having a will and interest in collaborating on climate change toward building actual collaborative projects.
During the first hour, you'll hear from companies who have navigated impactful projects and problem solving with industry partners, suppliers, and consumers on issues ranging from consumer and policy engagement, to packaging and other climate-related issues.
The second hour will be a breakout consultation session for individual companies and industry leaders looking to learn more about how to integrate climate action into their work.
---
Our Speakers: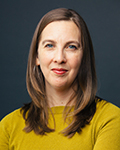 Britt Lundgren
Director of Organic and Sustainable Agriculture,
Stonyfield
Speaker

Danielle Vogel
Founder,
Glen's Garden Market
Speaker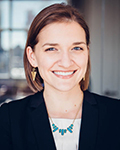 Erin Callahan
Director,
Climate Collaborative
Speaker

Jonathan Manton
Policy Director,
Mountain Rose Herbs
Speaker

Jurriaan Kamp
President,
Kamp Solutions
Speaker

Kate Ogden
Advocacy and Movement Building Manager,
Seventh Generation
Speaker
Organizer of Pathways to Partnership: How to Build True Collaboration on Climate