Pathways2Quantum is a one-day virtual workshop for high-school students who are curious and interested in Quantum Computing.
About this event
Quantum Computing is an emerging technology expected to overcome some of the limitations of classical computing but also to revolutionize computing by enabling breakthroughs in chemistry, drug design, optimization, and machine learning, to name a few.
In this hands-on workshop youth will be introduced some basic principles of quantum computing including qubit systems, quantum gates, measurement, superposition, entanglement, and quantum teleportation.
Participants will also have a hands-in introduction to quantum software via IBM Quantum and Qiskit, and the chance to discuss possible pathways into the field of quantum computing with industry experts.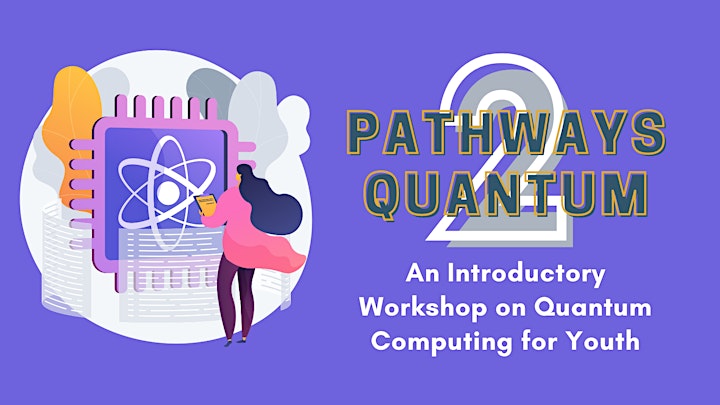 If you would like to learn about any of the following then Pathways2Quantum is for you!:
single qubit systems and multi-qubit systems
superposition and entanglement
manipulating quantum states using gates
writing quantum programs using Qiskit Circuit Composer
what its like working in the field of quantum computing
Organizer of Pathways2Quantum: An Introductory Workshop on Quantum Computing for Youth