Description
We are very excited to have two returning companies coming to update the Montreal investment community on their recent development as well as a future leader in advanced lithium ion battery technologies on Wednesday, May 22, 2019 from 5à7.


Wallbridge is establishing a pipeline of projects that will support sustainable production and revenue as well as organic growth through exploration and scalability.
Wallbridge is currently developing its 100%-owned high-grade Fenelon Gold property in Quebec with ongoing exploration and a 35,000-tonne bulk sample. Wallbridge is also pursuing additional advanced-stage projects which would add to the Company's near-term project pipeline. These discussions benefit from the operating capabilities Wallbridge demonstrated by safely and efficiently mining the Broken Hammer deposit in Sudbury, which was completed in October 2015. As part of this strategy, the Company recently optioned the Beschefer Project, an advanced gold property with proven size and grade-potential near Fenelon Gold. Wallbridge is also continuing partner-funded exploration on its large portfolio of nickel, copper, and PGM projects in Sudbury, Ontario, with a focus on its high-grade Parkin project.
Wallbridge also has exposure to exploration for copper and gold in Jamaica and British Columbia through its 11.3% ownership of Carube Copper Corp. (CUC:TSX-V, formerly Miocene Resources Limited, a Wallbridge spin-out of its BC assets). www.wallbridgemining.com (TSX:WM , SP:~$$0.40)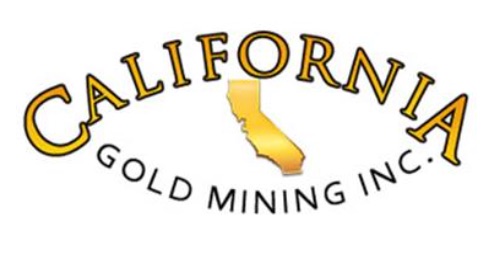 California Gold Mining Inc. has recently announced that it will establishing a greenhouse-based propagation of high-CBD industrial hemp seed on the Fremont Property, the cash flow from which could be used to continue development of its gold business, with less dilution for shareholders.

The company remains focused on continued development of a high-quality gold resource on its 100%- owned Fremont Property in Mariposa County, California. The Property consists of an entirely private and patented land package totaling 3,351 acres of historically producing gold mines, with a state highway, PG&E electric substation and abundant water present on the Property itself. The Property lies within California's prolific Mother Lode Gold Belt that has produced over 50 million oz of gold. The Company purchased the Property in March 2013. www.caligold.com (CSE: CGM, SP:~$0.54)

XORTX Therapeutics Inc. is a BioPharmaceutical company focused on developing innovative therapies to treat progressive kidney disease. XORTX has lead programs to develop treatments for progressive kidney disease due to diabetes, diabetic nephropathy and polycystic kidney disease with secondary programs focused on developing therapies for health consequences that accompany pre-diabetes, diabetes and cardiovascular disease. At XORTX Therapeutics, we are dedicated to developing medications to improve the quality of life and future health of patients. (CSE:XRX SP:~$0.18)

Electrovaya Inc. designs, develops and manufactures proprietary Lithium Ion Super Polymer® batteries, battery systems, and battery-related products for energy storage, clean electric transportation and other specialized applications. Electrovaya is a technology focused company with extensive IP. Headquartered in Ontario, Canada, Electrovaya has production facilities in Canada with customers around the globe. To learn more about how Electrovaya is powering mobility and energy storage, please explore www.electrovaya.com (TSX:EFL SP:~$0.20)

Paul Benwell & Associates is pleased to be partnering with DFIN, Donnelley Financial Solutions. For more information on DFIN please check out their website www.dfinsolutions.com or call or email Hatim Oualhadj T:438-995-9300.