Sales Have Ended
Ticket sales have ended
Thank you for supporting Parkside Collegiate Institute! We look forward to seeing you!
Sales Have Ended
Ticket sales have ended
Thank you for supporting Parkside Collegiate Institute! We look forward to seeing you!
Description
Parkside Collegiate Institute Presents...
~~~~~~~~~~~ PCI 50 ~~~~~~~~~~~
Please join us this October in celebrating our 50th Anniversary!
FRI OCT 6th 2017 & SAT OCT 7th 2017
---
******* LAST CHANCE BRUNCH TICKETS - Pre-Pay online by OCT 1st midnight************
***************PUB NIGHT TICKETS $30 until OCT 5th @ midnight***************** ($35 @ door/cash)
Schedule of Events:
Friday Oct 6th
4:00 pm - Registration Table Opens, Volunteers Arrive, Music on PA System
4:00 pm - 9:00 pm - Souvenir Collection
4:00 pm - 9:00 pm - Yearbook sales ($10 each, various years available)
4:30 pm - Licensed Tent Area Open
5:00 pm - Event Officially Starts: Decade Rooms Open, Event Registration
5:00 pm - 7:00 pm - Jr Football Game

7:00 pm - Ceremonial Coin Toss & Singing of the National Anthem
7:00 pm - 9:00 pm - Sr Football Game
7:00 pm - Pub Night Area and Dance Area Open
- Photo Booth

8:00 pm - Band (The Smokin' Bass Band), DJ Crock + DJ Bobby B start playing
- First Food Delivery
9:00 pm - Close of Outdoor Licensed Area
10:00 pm - Decade Rooms Close - Event Registration Closed
- Second Food Delivery
12:00 am - Band finishes
1:00 am - End of Party, DJ finishes
~~~~~~~~~~~~~~~~~~~~~~~~~~~~~~~~~~~~~~~~~~~~~~~

Saturday Oct 7th

10:30 am - Brunch (Tickets $12) , Registration Open, Souvenir/Apparel Table - Live Music
10:30 am - Noon - Yearbook sales ($10 each - various years available)
Noon - Time Capsule Ceremony
1:00 pm - Flag Football Game


---
Tickets (purchase here @ pci50.ca or call Cathy @ 519-668-4845)
Friday Oct 6th, 2017 - $25 - Advanced tickets - Before/on Sept. 15th, 2017
$30 - Tickets purchased from Sept. 15th-Oct. 6th 4pm
$35 - Tickets purchased at the door by CASH
Price includes registration and admission into indoor events (after Football games), Every registrant will receive a PCI lannyard with nametag - All indoor events are 19+ and require "pub night" ticket
~~~~~~~~~~~~~~~~All ticket proceeds will go towards Parkside's Scholarship Fund~~~~~~~~~~~~~~~~~
Saturday Oct 7th, 2017 - Buffet Brunch $12 (TICKET SALES END OCT 1ST)
Price includes: Eggs, bacon, sausage, homefries, breads, fresh fruit, coffee, juice and tea catered by Wayside
~ Families welcome~
---


Help Wanted


Reunion Planning Committee
If your are a CURRENT or FORMER member of the PCI Community we invite you to join our planning committee! (Last Tuesday of the Month @ PCI - See Facebook group for times)
********************************************************************************************************************
Memorabillia
Do you have PCI memorabilia (Yearbooks, jerseys, photos etc..) that you would like to loan to our Decade Rooms? (All materials will be returned after the Reunion) Please contact Cathy VanderWallen @ cvanderwallen@ldcsb.ca
********************************************************************************************************************
Volunteer
We need your help! Please sign up above, by clicking on "tickets" and selecting "I want to VOLUNTEER"

Choose an area of interest or general volunteering and we will contact you with more information!
You can also email us at parkside50reunion@gmail.com or contact us through our Facebook page to get involved!
(decorating, set up of gyms/decade rooms/caferia, registration tables, runners for supplies/ice, clean up/take down etc.)


********************************************************************************************************************
---
Make a Donation
Donations can be made to PCI's Scholarship Fund through the Thames Valley Education Fund
Select 1a Parkside 50th Reunion Fund
Payments can be made by: Visa, MC, Visa Debit, American Express, PayPal
Purchase a PCI Brick
Bricks will be engraved and included in the paving of the new paths being layed on our school grounds.
Bricks can be purchased through Eventbrite by clicking on TICKETS


~~~~~~~~~~~~~~~~~~~~All brick proceeds will go towards Parkside Athletics~~~~~~~~~~~~~~~~~~~~~
---
Buy PCI Clothing and SWAG
Various items including T-shirts & Sweaters can be purchased along with your ticket!
(Click on additional items during checkout)
If you would like to purchase clothing without purchasing a ticket: Click on tickets above, select 1 Pub Night ticket. This will allow you to VIEW the items for sale (photos/sizes available)
Please email scottkennedy@anywearprint.com through your personal email to arrange an order (which will not be purchased through Eventbrite)
Items can be picked up on Friday Oct. 6th and Saturday Oct. 7th at Parkside
Shipping: Flat rates within Canada = $15
Flat rates to USA = $30
Shipping can be added through Additional Items before checkout


---
Memory Wall
Help us remember our alumni and former Staff members who are no longer with us. Please send memory requests and information to Sandy Jones @ secjones4@gmail.com or add a photo and information to the following Google Slides documents : In loving memory - White
Forever in our Hearts - Blue
Thank you to everyone who have suggested names on the Facebook Group. Please complete the templates with information and a photo.
---

Parking
Parking will be limited on school property so carpooling is strongly encouraged! Thank you in advance for your understanding.


---
THANK YOU TO OUR SPONSORS!
MyFM
Website: www.stthomastoday.ca
Address: Lower Level, Grand Central Place 300 Talbot Street, St. Thomas
Facebook: @941myfm
Twitter: @myFM_News941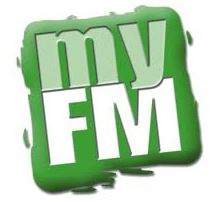 Buckland
website: www.buckland.com
Address: 73 Gaylord Rd. St. Thomas, Ontario, Canada N5P 3R9
Telephone: (519) 631-4944
Toll free: (800) 991-4944
Fax: (519) 633-8038
Twitter: @BucklandTweets

Kenny Insurance Brokers
Website: www.kennyins.com
Email: ssleightholm@kennyins.com
Address: 92 Centre Street, St.Thomas, ON, N5R 2Z5
Facebook: @KennyInsuranceBrokers
Twitter: @KennyInsBrokers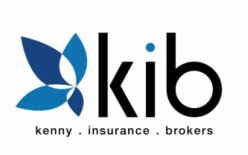 Shaw's Ice Cream
Website: www.shawsicecream.com
Phone: 519 - 631 - 2510
Address: 6598 Sunset Rd. St. Thomas ON, N5P 3S8
Facebook: @shawsicecream
Twitter: @shawsicecream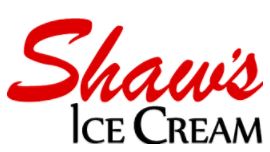 William's Funeral Home Ltd.
Website: www.williamsfuneralhomeltd.com
Email: ahughson@execulink.com
Address: 45 Elgin Street St. Thomas, ON N5R 3L9
Facebook: @Williams Funeral Home Ltd