PDAC: How to Succeed in Your Postdoc...and Beyond!

Monday, 27 May 2019 from 4:30 PM to 6:00 PM (EDT)
Event Details
Join the SickKids Postdoctoral Advisory Committee (PDAC) for a panel discussion about how to get the most out of your research fellowship. You'll learn about the key things you should focus on during your fellowship, tips about how to get the skills required for your dream job, and advice on how to transition to the next step in your career...while having some yummy snacks!
Four panelists (and former postdocs) from various backgrounds, will talk about their experiences as postdocs and what they look for when choosing their own postdocs. Meet our panelists below!
Feeling shy? Submit your questions before hand on the registration page. 
See you there! 
Meet our Panelists:
James Koprich, Chief Scientific Officer at Atuka Inc.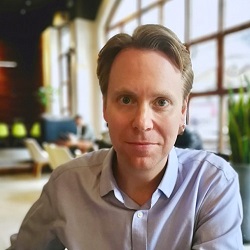 James completed his postdoc at the Harvard Medical School 2005-2009. In addition to his current role in Atuka, he is also a scientific associate at the Toronto Western Hospital and a visiting professor at the Huashan Hospital in Shanghai.
Yun Li, Scientist at SickKids (DSCB)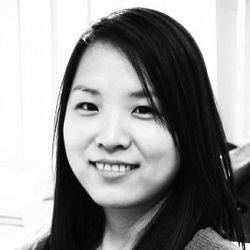 Yun conducted her postdoctoral training at MIT in the lab of Rudolf Jaenisch, where she worked on human pluripotent stem cells models of development and disease. She is currently a PI at the University of Toronto and Hospital for Sick Children. Her lab is interested in understanding how the human brain forms, what makes it unique from that of other species, and how disorders like autism impact its development and function. She takes the experimental approach of modeling human brain development in the dish, using a combination of pluripotent stem cell technology, genome editing, and three-dimensional organoid cultures. 
Roman Melnyk, Senior Scientist at SickKids (Molecular Medicine)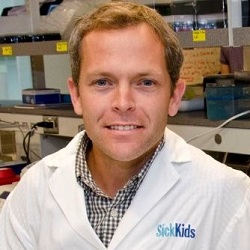 Roman completed his postdoc at the Harvard Medical School 2004-2006. Afterwards he worked at Merck as a senior research scientist 2006-2010 and joined SickKids as a scientist in 2011.
Christa Studzinski, Manager at Ontario Brain Institute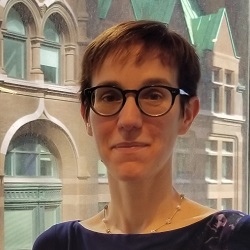 Christa is currently the Partnerships Manager at the Ontario Brain Institute where she helps maximize the impact of neuroscience. While completing her PhD in Pharmacology from the University of Toronto, she co-founded a contract research organization and participated in research that led to the FDA approval of a medical food for Alzheimer's disease. She also completed 2 post-doctoral fellowships at the University of Kentucky and the University of Toronto. Christa leverages her research and start-up experience to foster partnerships between researchers, clinicians and industry partners.
Interested in learning more about the PDAC? Visit our page on mysickkids or request to join our Teams page!
When & Where

PGCRL Event Room 2A/B

686 Bay Street
Toronto, ON M5G 0A4
Canada

Monday, 27 May 2019 from 4:30 PM to 6:00 PM (EDT)
Add to my calendar
Organizer
The SickKids Research Training Centre provides career and skills development to undergraduate students, graduate students, research fellows and research associates working at the SickKids Research Institute and the Hospital for Sick Children.