Outstanding performers & speakers celebrate the UN International Day of Living Together in Peace with dynamic songs, dances & interviews.
About this event
A free live-stream show with pre-registration on Eventbrite, FEATURING:
- ALI YOUSSEFI - singer, songwriter, producer, music therapist (California)
- Marilyn Yadultin Jensen & THE DAKHKÁ KHWAÁN DANCERS (Yukon Territory)
- DR. MARY-WYNNE ASHFORD (Past President, International Physicians for the Prevention of Nuclear War}
- RIVER NORTH - Matt Zaddy & Heather Christine - singers, songwriters (Ontario)
- REACH! PERFORMING GROUPS - celebrating inclusion and diversity (B.C.)
- PEDRO SIQUEIRA (Brazil) & ALEXA STE MARIE (B.C.) - Interpretive Dancers
Proudly presented by West Coast REACH! Association: www.westcoastreach.org/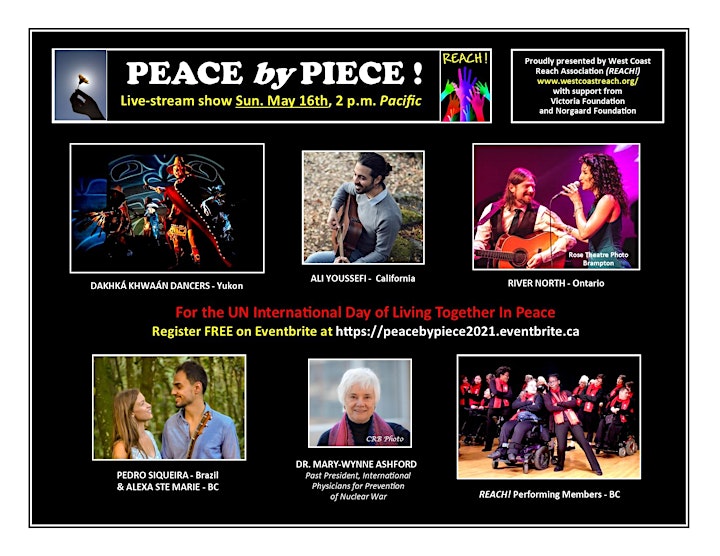 Organizer of PEACE BY PIECE!