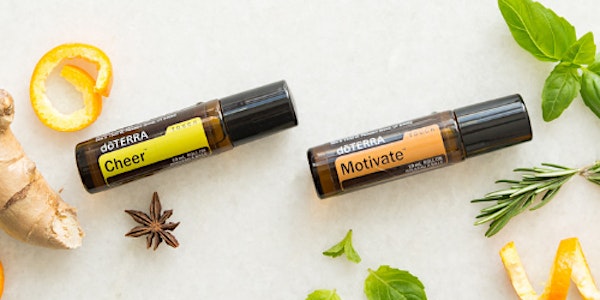 Peace, Health and Vibrant Energy with Essential Oils
Did you know essential oils are one of the leading natural alternative solutions that people have come to trust for their family's health?
About this event
Join Cynthia Miller to learn how you can shift your family's health with essential oil products for many challenges they might experience.
Here's the scheduled classes you can attend to learn, ask questions and get all kinds of tips and recipes.
Tuesdays at 6:30pm Pacific Time on Zoom
March 8: Time for an Energy Cleanse
March 22: Immune Health
April 5: Stress & Anxiety
April 19: Cleaning Green
May 3: Timeless Journey
May 17: Environmental Threats
May 31: Managing Pain
June 14: Weight Management
June 28: Skincare
July 12: Health while you Travel
July 26: Symphony of the Cells
Aug 9: Pets
Aug 23: Respiratory health
Sept 6: Children's Immune Health
Sept 20: Long Life Vitality Supplements
Oct 4: In the Kitchen
Oct 18: Emotional Aromatherapy
Nov 1: A Day in the Life of a Happy Oiler
Nov 15: Chakra Meditation
Nov 29: Soap & Cosmetics
Dec 13: DIY Gifts
Dec 27: Spirituality