Description

Le français suit l'anglais…
INVITATION
Commemorating the 60th anniversary of Lester B. Pearson's Nobel Peace Prize, Pearson College UWC and Massey College are pleased to invite you to a panel of former Canadian foreign ministers who will explore Pearson's legacy in the conduct of Canada's foreign affairs, past, present and future.
PEARSON'S FOUR FACES OF PEACE: POWER, POLICY, PROSPERITY & PEOPLE
Thursday 2 November 2017 from 5pm to 7pm*
Isabel Bader Theatre | 93 Charles St W, Toronto ON
*Doors will open at 4:30 pm
You can also join us live online.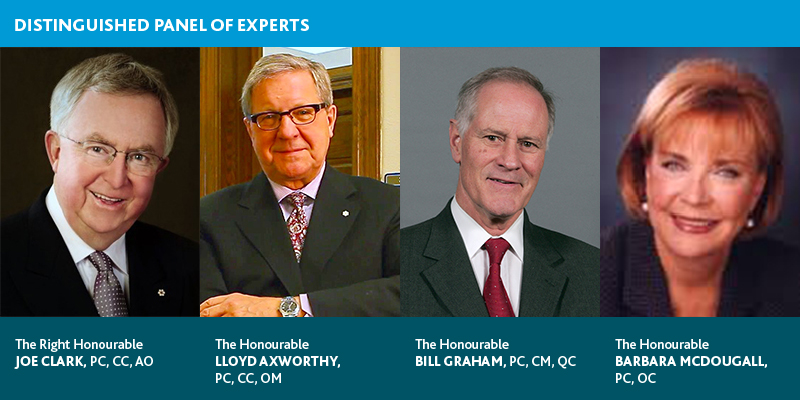 "A great gulf, however, has been opened between man's material advance and his social and moral progress, a gulf in which he may one day be lost if it is not closed or narrowed. Man has conquered outer space. He has not conquered himself. If he had, we would not be worrying today as much as we are about the destructive possibilities of scientific achievements. In short, moral sense and physical power are out of proportion."
Lester B. Pearson"s Nobel Lecture, entitled "The Four Faces of Peace",
11 December 1957
---
INVITATION
Le Collège Pearson UWC et Massey College sont heureux de vous inviter à un évènement célébrant le 60e anniversaire du Prix Nobel de la paix décerné à Lester B. Pearson. À cette occasion, une table ronde d'anciens ministres canadiens des affaires étrangères explorera l'héritage laissé par Pearson en matière de politique étrangère, à partir trois perspectives différentes: le passé, le présent et le futur.
PEARSON ET LES QUATRES VISAGES DE LA PAIX: POUVOIR, POLITIQUE, PROSPÉRITÉ & PEUPLE

Jeudi le 2 novembre 2017 from 17 h à 19 h *
Théâtre Isabel Bader | 93 Charles St W, Toronto ON
*Ouverture des portes dès 16 h 30.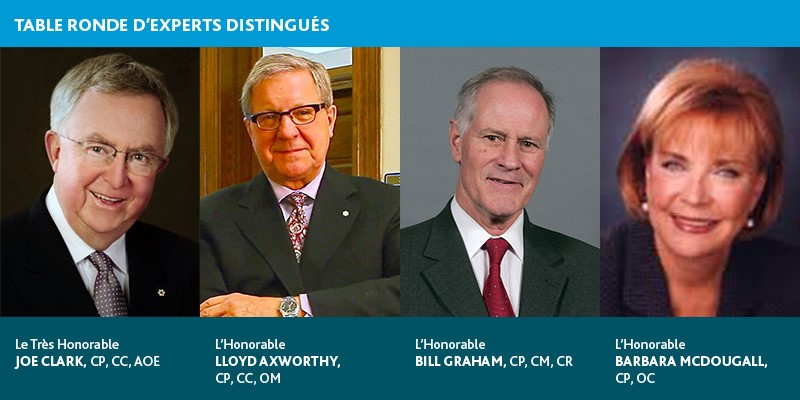 "Toutefois, un gouffre s'est ouvert entre le progrès matériel et l'avancée sociale et morale des humains, un abîme dans lequel l'humain risque de se perdre s'il ne prend pas les mesures nécessaires pour le combler ou pour le restreindre. L'être humain n'a toujours pas acquis la maîtrise de lui-même. S'il l'avait fait, aujourd'hui, nous n'aurions pas à nous inquiéter tant des capacités destructrices du progrès scientifique. Bref, la moralité et les capacités physiques demeurent incomparables et disproportionnées. "
Extrait du discours prononcé par Lester B. Pearson intitulé Les quatres visages de la paix
11 décembre 1957