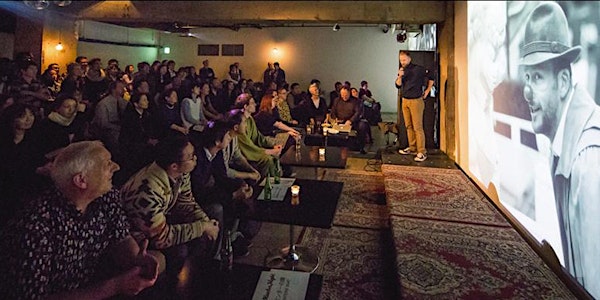 When and where
Location
Eagle Harbour Yacht Club 5750 Eagle Harbour Rd West Vancouver, BC V7W 1P5 Canada
Description

Pecha Kucha, the art of concise story telling.
Mark your calendars for a night of inspiring and concise story telling with the uber popular Pecha Kucha story telling format. We have five local speakers lined up that should inspire and entertain. Each speaker has 20 slides and 20 seconds per slide keeping each presentation to approximately 6 minutes each.
Featuring:
Sebastian Cortez from Sebastian & Co
Katie Budd from Fisherman's Market
Mike Bernard from Coast Modern Film
Mark Ritchie from Architecture Building Culture
Tim Lepard (EHYC Commodore) My Camino
We've had such an amazing response for Pecha Kucha we decided we needed a bigger boat!
Vij's Railway Express Food Truck will be joining us for dinner on Thursday eve to provide a selection of beautiful Indian dishes along with rice and naan.
Menu selections:
KALONJI CHICKEN CURRY - All natural chicken in a kalonji-tomato masala, coconut milk reduction. Served with fresh naan and basmati rice.
LAMB KORMA - Hormone & Antibiotic Free, Halal Certified Alberta Lamb. Served with cumin spiced rice and freshly made naan.
BENGALI SQUASH - Squash and kale in a Bengal coconut masala. Served with fresh naan and basmati rice.
Last chance to register through Eventbrite is today (Tuesday) 5PM!
Click HERE to reserve your spot through Eventbrite.