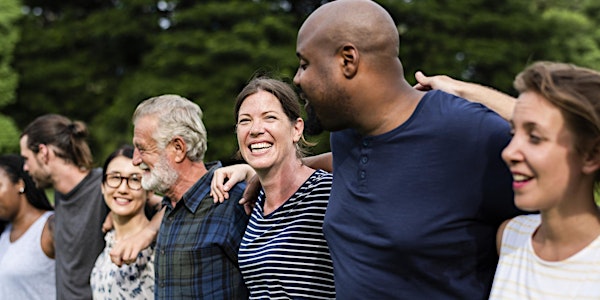 Peer Support for Families of Persons with a Developmental Disability
Join us to learn about the benefits of peer support, hear personal stories, and how to connect with Family Support Networks.
About this event
Peer support is a way for families and caregivers to find help and support from others in their community with a similar and/or shared experience. Peer Support offers an opportunity to share information and build connections for your well-being and that of the person you support. This webinar will feature a panel of family caregivers who support individuals with developmental disabilities. They will share their experiences seeking out peer support through Family Support Networks, starting their own Family Support Networks, and the overall benefits of peer support.
Join us to learn about:
• Peer Support and its benefits
• Family Support Networks and how to connect with one in your community
• Personal stories on why seeking and providing peer support is beneficial
Our Speakers:
Clovis Grant and Sherron Grant, Founders of Sawubona Africentric Circle of Support, a family support network for Black families supporting and raising Black children and adults with a disability.
Betty Daley, President, Family Alliance Ontario (FAO), a family-based non-profit organization dedicated to supporting and representing thousands of families across Ontario who support a person with a developmental disability.
Kim Guillemette is a busy and proud working mother to three boys who will share her experience and appreciation of the value of peer support.
All attendees who complete the webinar survey can enter a draw to win an Ontario Caregiver Organization Water Bottle. This draw will be held on October 21st 2022, and is only available to residents of Ontario. Winners will be contacted via email after the draw.
Other Information
Please note that this presentation is available in English only.
Pour de l'information sur nos programmes et services en français, visitez www.ontariocaregiver.ca/fr our communiquez avec nous par courriel à info@ontariocaregiver.ca.
For any difficulty with registration or any other questions, please contact us at info@ontariocaregiver.ca or call 1-888-877-1626 X 1011