Description
The People Make the World Go Round event series provides the knowledge, tools, and networks to help you build a resilient company culture.


WHO'S IT FOR?
The 4 x sessions are perfect for talent managers, HR professionals, heads of technology and design, department leads, and other executives that are eager to build on their culture playbooks.

SESSIONS

July 24: Learning to Lead w/ Gillian Davis
Sep 18: The Best Place to Work w/ Victoria Stoyanova
Oct 16: Designing High Performing Teams w/ Alison Coward


TAKEAWAYS INCLUDE
+ Discover how feedback can be a powerful tool for accelerating your development as a leader

+ Learn how the continued development of managers' learning can help you implement change

+ Get actionable insights and practical tips to spark your thinking for building resilient company cultures

+ Improve your team collaboration by building new habits and routines to boost creativity and productivity
BOOK ALL ACCESS AND SAVE

Get your early bird all-access season ticket on this page for a steal at just £25. Simply click on a date and select and choose 'All-Access'.
This is part of the People Make the World Go Round event-series by RED Academy. Book onto related events here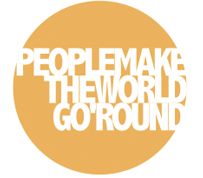 Organizer of People Make the World Go Round