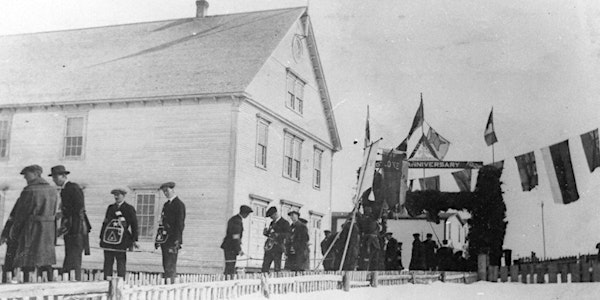 People, Places, and Culture of Twillingate
A Community Story Sharing Workshop with Heritage NL
When and where
Location
Anchor Inn Hotel and Suites 3 Path End Twillingate, NL A0G 4M0 Canada
About this event
On May 19th, residents of Twillingate will tell some tales and start to map out what their heritage means to them, with a little help from Heritage NL and its "People, Places and Culture" workshop.
The living heritage of Newfoundland and Labrador is rich and diverse. It includes historic buildings and places, accordion playing, knitting, mummers and jannies, berry picking, boat building, life on the sea, and much more. We tell stories, make clothes, build stages, split cod, and spin yarn. We have a complex knowledge of place, the seasons, and the movements and patterns of animals from moose to cod fish. If communities lose these important parts of their living heritage, they will also lose important resources that can keep their communities going culturally, economically and socially. But where does a community start?
Heritage NL will be leading a community conversation about historic places, trails, old stories, place names, traditions, and local knowledge, and need local input from people of all ages and backgrounds to help document all this important cultural information.
"We'll put on the kettle, and you come with your memories of growing up and living in Twillingate," says folklorist Dale Jarvis, Heritage NL's Executive Director. "Your stories will help us develop a plan for safeguarding the historic places and living heritage of this important place."
Wednesday, May 19th, 2021
Georgie's Restaurant, Anchor Inn Hotel
3 Path End, Twillingate
7 pm
The workshop is free to attend (wear your mask, please) and will respect social distancing guidelines. The event is a partnership between Heritage NL, Grow Twillingate, and the Town of Twillingate.
For more info contact:
Dale Jarvis, Heritage NL, dale@heritagenl.ca
Wilma Hartmann, GrowTwillingate, info@growtwillingate.com