Description
People to People Marketing: a Human Centric Approach to Marketing
We tend to forget that people are doing business with people. People they know, people they like and people they trust. Of course we know we do business with people, but it often doesn't reflect in the way we market our business/brand/products/services, especially as technology is considerably impacting the way we interact with people. So how can you better connect with your audience, infuse your marketing strategy and better leverage technology with humanity and empathy.
Join us for a session on People 2 People Marketing, and learn how you can easily apply a human centric approach to your marketing.
In this session, you will learn:
How to shift your communication to make better connections with your audience

How knowing your audience can help you make better use of the technology available to market your products/services
---
About Anne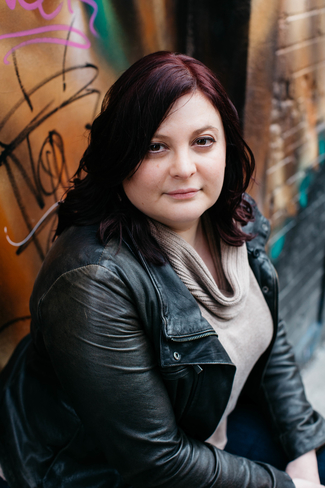 Anne Flamant is the mind behind Dare and Defy. She offers strategic consulting and marketing services to companies that want to get away from vanity metrics. She facilitate the process of refocusing on how they can better connect with buyers by bringing value, building community and redefining what success means.
A marketing strategist with over 15 years of experience in start-ups and corporations in Europe and North America, Anne is an expert at distilling what makes a business unique to design and implement a tailored strategy focused on bringing value to your clients ethically, purposefully and consciously.
---
What is Spotlight?
We know that staying up to date on today's big ideas and tomorrow's big trends is a job in and of itself.
As the world's first working, learning and growing store – we are excited to introducing Spotlight: a new community gathering and learning space. Spotlight will engage communities with knowledgeable experts to both inspire, inform, motivate and educate.
Spotlight is a space accessible to persons that use mobility devices. We encourage people from all backgrounds to participate in our public programming