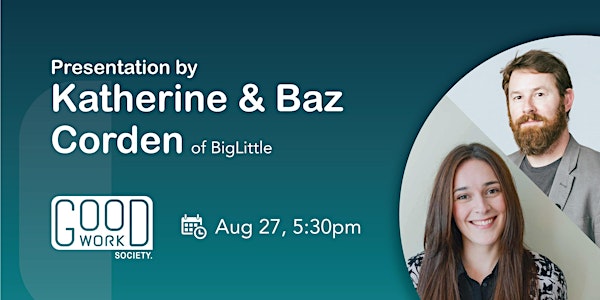 Perception, Projects and the Positive Impact Space
When and where
Location
Realize Strategies 503-535 Thurlow Street Vancouver, BC V6E 3L2 Canada
Description
Two sandal salesmen are sent to Africa to find out about business opportunities. The first salesman returns and says, "There aren't any opportunities. Nobody wears sandals."
The second salesman returns and says, "The opportunities are endless. Nobody wears sandals."
The positive impact space demands a solution oriented approach to every aspect of involvement. The business needs, projects, strategies, communication and even the brands themselves are not always as evident as they could, or should, be. How do we shift our perception, those of audiences, or the client, to ensure the best work is achieved?
About BigLittle
Your brand should match the power of your cause.
BigLittle is a digital agency that was purpose-built to partner with organizations who are committed to positive change. We provide branding, website and communications solutions to cause-based initiatives and organizations big and small.
www.biglittle.ca
About Katherine and Baz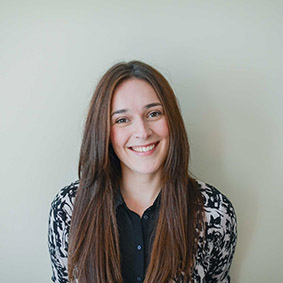 Katherine Corden is the Founder and Head of Operations at BigLittle Digital.
During the day, Katherine draws on her Marketing Degree from The Charted Institute of Marketing in London, UK to navigate client projects and strategic solutions. On weekends, it's her Higher Diploma in Culinary Management from the International Hotel School in South Africa that excites her cheffing appetite and her family's tastebuds.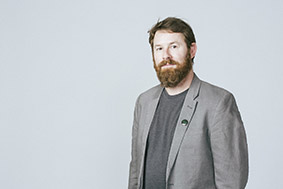 Baz Corden is Co-Founder and Head of Creative at BigLittle Digital.
A degree in Economics and Business Management steered Baz towards cutting his teeth as a copywriter in South Africa's traditional advertising industry. A move to work in the creative shops of London, UK eventually introduced Baz to the potential and opportunities of digital creative solutions, which have played an integral role in his communications sermons ever since.