Event Information
Location
Realize Strategies
503-535 Thurlow Street
Vancouver, BC V6E 3L2
Canada
Description
Two sandal salesmen are sent to Africa to find out about business opportunities. The first salesman returns and says, "There aren't any opportunities. Nobody wears sandals."
The second salesman returns and says, "The opportunities are endless. Nobody wears sandals."
The positive impact space demands a solution oriented approach to every aspect of involvement. The business needs, projects, strategies, communication and even the brands themselves are not always as evident as they could, or should, be. How do we shift our perception, those of audiences, or the client, to ensure the best work is achieved?
About BigLittle
Your brand should match the power of your cause.
BigLittle is a digital agency that was purpose-built to partner with organizations who are committed to positive change. We provide branding, website and communications solutions to cause-based initiatives and organizations big and small.
www.biglittle.ca
About Katherine and Baz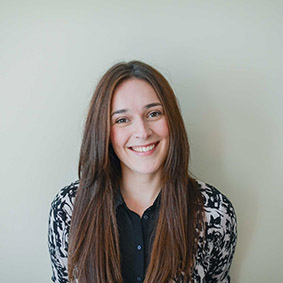 Katherine Corden is the Founder and Head of Operations at BigLittle Digital.
During the day, Katherine draws on her Marketing Degree from The Charted Institute of Marketing in London, UK to navigate client projects and strategic solutions. On weekends, it's her Higher Diploma in Culinary Management from the International Hotel School in South Africa that excites her cheffing appetite and her family's tastebuds.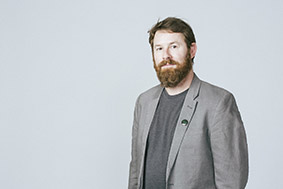 Baz Corden is Co-Founder and Head of Creative at BigLittle Digital.
A degree in Economics and Business Management steered Baz towards cutting his teeth as a copywriter in South Africa's traditional advertising industry. A move to work in the creative shops of London, UK eventually introduced Baz to the potential and opportunities of digital creative solutions, which have played an integral role in his communications sermons ever since.
Date and time
Location
Realize Strategies
503-535 Thurlow Street
Vancouver, BC V6E 3L2
Canada
Organizer of Perception, Projects and the Positive Impact Space
Good Work Society brings together freelancers, small businesses, contractors and consultants who all have one focus: to work with purpose-driven clients and support them in fulfilling their mission. Our goal is to give you a community of people with similar values and going through the same experiences so you can network, collaborate and learn how to create a thriving business while also doing meaningful work.
Through monthly events, you'll experience talks, presentations and workshops from leaders in this space. We have had presenters who work in or founded B Corporations, social enterprises, nonprofits, agencies, and consultancies. Through their knowledge and community discussions we'll all work together to develop a variety of skills covering:
Marketing and Position

Networking and Sales

Productivity

Finance

Public Relations

Storytelling

And so much more...
What people are saying:
"Excellent events & I always learn something new & leave feeling connected & energized"

"This is a great initiative, thanks so much for doing this"
Join us at this upcoming event, and connect with us on Instagram to discover how you can join this community and help support the social impact and B Corporation movement in BC.