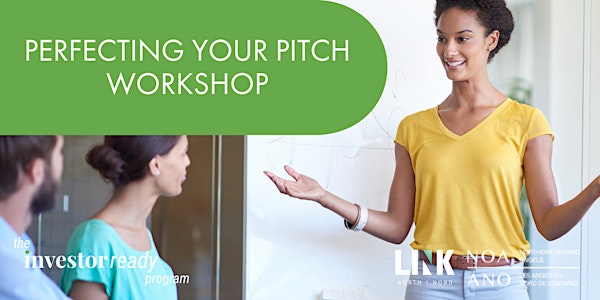 Perfecting Your Pitch Workshop Series
Become an expert at selling your ideas.
About this event
A successful business owner knows their target audience. They know when and how to engage in the 'sales pitch' and can adjust their sell according to audience and interest in services.
Learning Objectives
The goal of this workshop is not only to develop an Elevator Pitch but to help you learn the art of communication and networking in everyday life--not just when looking for an investor or in a 'sales meeting' with a potential client. This workshop is participatory in nature and you will have the opportunity to develop and practice your pitch in front of attendees and receive vital feedback.
Perfecting Your Pitch Virtual Workshop Dates
Thursday November 10th from 10AM to 11AM
Tuesday November 15th from 10AM to 11AM
Tuesday November 29th from 10AM to 11AM
2 - 3 Practice Sessions (Dates To Be Announced)
About the Facilitator
The Perfecting Your Pitch workshop is facilitated by Humanagement's Founder Nancy Riopel. She is a dynamic and highly motivated, professional consultant. She is passionate about both people and quality, and believes that when you invest in people, you can't help but get quality results. Her areas of expertise include leadership development, employee engagement, team development, and workplace culture.
Register today for this 3-part workshop series, courtesy of Link North and the Northern Ontario Angels.
*Space is limited, advanced registration is required.