Sales Have Ended
Registrations are closed
Registration closed on October 20, 2020. If you have any questions, please contact: Paula Lancaster plancaster@mun.ca
Sales Have Ended
Registrations are closed
Registration closed on October 20, 2020. If you have any questions, please contact: Paula Lancaster plancaster@mun.ca
Online Forum - Moving Towards an Integrated Model of Perinatal Mental Health Care in Newfoundland and Labrador
About this Event
Mornings of Tuesday, Oct 27 and Thursday, Oct 29, 2020
Registration is FREE but required (and closes on Oct 20th)
Please forward this invitation to your membership or organization (if appropriate) or to anyone else you think may be interested. Click on the share icons below.
This online forum is focused on integrating and coordinating existing programs and supports to those needing mental health services to address depression, anxiety and psychosis and other forms of distress throughout the perinatal period (during pregnancy and the first year after birth). The first morning (Tuesday, October 27th) is dedicated to learning about successful national and provincial models and strategies, through presentations by leaders in the field, followed by plenary discussion of the current perinatal mental health model of care in Newfoundland and Labrador. The second morning (Thursday, October 29th) is a facilitated working session where participants will be guided through a process to achieve action steps to improve coordination and integration of perinatal maternal mental health care.
Why This Forum?
The perinatal period can prove to be stressful for individuals and families. In fact, in Canada, suicide is a leading cause of death for women during the perinatal period. In Newfoundland and Labrador, one in four mothers will experience perinatal mental health distress. Key informants have indicated that there are gaps in the current model of care in this province, including insufficient perinatal mental health screening, referral, management and follow-up processes that are largely due to the lack of integration and coordination of existing programs, supports and services.
This forum is a follow-up to the inaugural event held at the Signal Hill Campus of Memorial University on June 14, 2019, that was attended by 100 participants. This first forum made the case for addressing this important public health concern. (The presentations delivered during this inaugural event can be found here). This second forum is meant to build upon this foundation.
Who Should Attend?
This invitation is addressed to stakeholders who work with those who are pregnant and new parents, their infants and their families. This may include general practitioners, public health nurses, social workers, obstetricians, gynecologists, pediatricians, psychiatrists, psychologists, pharmacists, doulas, midwives, early childhood development experts, help line responders, navigators, law enforcement officers and others, who operate in regional health authorities, private clinics, family resource centres, child care centres and non-governmental organizations, as well as decision-makers, policy advisors and academic researchers.
The Perinatal Mental Health Association NL - who are we?
Visit the PMHANL's website for information and a list of members.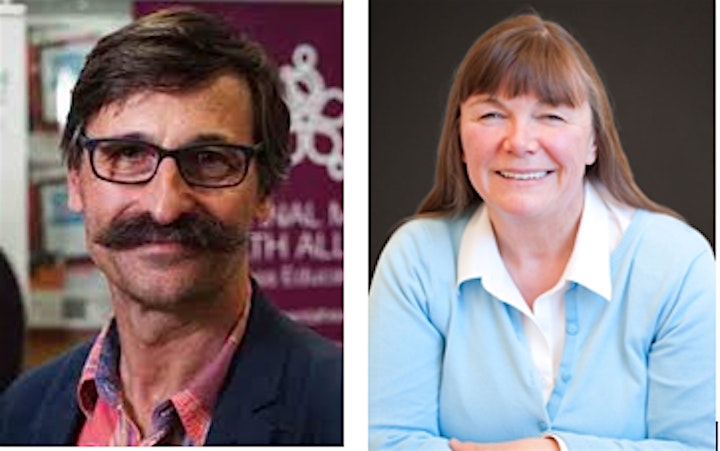 Morning 1: Tuesday, October 27, 9:00 am to 12:30 pm
Keynote Presenters
The keynote presenters will appear live by videoconference. Participants will be able to engage in a Q&A session with the presenters.
Dr Alain Gregoire is Consultant Perinatal Psychiatrist and Honorary Senior Lecturer at the University of Southampton, UK. He was the founder and is currently the Chair of the UK Maternal Mental Health Alliance, a coalition of over 70 national organisations committed to improving maternal mental health care and outcomes for mothers and their infants.
Dr. Angela Bowen is a Registered Nurse and trained midwife, with a PhD in Community Health and Epidemiology, with a focus on socially vulnerable, including Aboriginal mothers. She has extensive clinical, educational, and administrative experience in Obstetrics and Mental Health. She led the team that developed the MotherFirst Mental Health Strategy in Saskatchewan in 2010 that recommended a three-pronged approach to deal with perinatal mental health, including education, screening, and treatment.
Panelists
The local panelists will also appear online and will be available for a Q&A discussion. Based on their role and experiences, they will share recommendations on how to improve coordination and integration model of perinatal mental health care.
Dr. Martha Traverso-Yepez, Associate Professor, Department of Community Health & Humanities, Faculty of Medicine, Memorial University of Newfoundland
Dr. Norah Duggan, Family Physician, Shea Heights Community Health Centre
Dr. Archana Vidyasankar, Psychiatrist & Clinical Assistant Professor, Faculty of Medicine, Memorial University of Newfoundland
Erin O'Reilly, Doula, Belly Bliss Birthing Services, St. John's
Colleen Kearley, Public Health Nurse, Parent & Child Health Coordinator, Eastern Health
June Fry, Public Health Nurse, Innu Child Health Coordinator, Labrador-Grenfell Health
Roxanne Pottle, Executive Director of Brighter Futures Coalition, St. John's
Morning 2: Thursday, October 29, 9:00 am to 12:30 pm
This session will provide participants with an opportunity to address gaps in the current model of care in the province. Morning 1 will have identified a number of "low-hanging fruit" that can be addressed by stakeholders who are motivated to implement change. This is the purpose of Morning 2.
Using the Strategic Doing facilitation process, participants will be helped to identify an easy "win" and to work together to achieve this win.
The Strategic Doing process includes follow-up engagement on the part of participants, beyond the morning session. However, this engagement is kept to an absolute minimum, because we know that you already have enough on your plates; participants are asked to contribute an hour of time per month until their "win" is achieved. It's all about teamwork and coordination! Social change will not occur by itself; it requires champions who are prepared to commit their time and energy.
This follow-up work will be monitored and supported by the Perinatal Mental Health Alliance of Newfoundland and Labrador. The Alliance plans to organize a follow-up meeting in one year's time to acknowledge the progress made and to identify the work that remains to be done.
This event is made possible by generous contributions from: