Exhibtion investigating contemporary craft production in the region as it is influenced by the artists own experiences and geographical ties
About this event
Craftspeople in British Columbia work in a vast and varied physical geography from which they develop personal geographies that include their different backgrounds and ways of working. Craftspeople honouring traditional ways may adapt processes embedded in the local, or those of another time and place. Some craftspeople come to craft materials and practices for the first time, stepping into the middle of the story, inventing as they go, exploring and collaborating, while others  may incorporate new technologies  into  historical  processes. 
Tradition may inform craft in British Columbia, but it does not compromise the evolution of craft practices in the province. Along this range, BC craftspeople contribute to our understanding of  place  through visual culture in their ongoing search around what materials can do. Using basic or unorthodox tools, artists expand how craft media can be combined and the meanings they carry.
The Personal and  Material Geographies  exhibtion features the work of 23 BC craftspeople,  17 juried and 6 invited, who work across a variety of media. The exhibtion serves as a benchmark for the breadth and depth  of contemporary craft  produced in the  region at this  time. Each of the artists featured in this exhibtion brings a work of art which refernces in some way community tradtions and histories. The power of community,   from a  racial, ethnic, activist, or discipline perspective, is referenced throughout as artists explore and reveal the ways in which their own personal and material geographies have influenced making and understanding.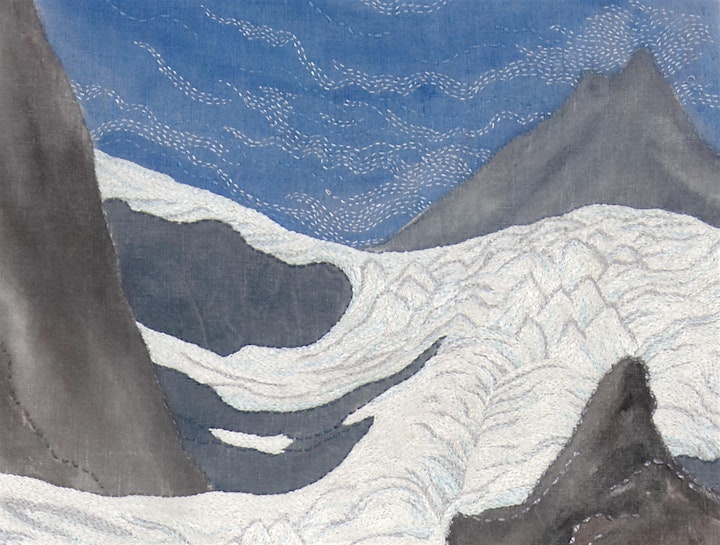 Artists include Angelo Cavagnaro, Veronica Danes Waechter, Amy Gogarty, Barbara Heller, Debbie  Katz, Marlene   Liddle,  Lou Lynn, Bettina Matzkuhn, Danielle Morsette, Meghan O'Brien, annie ross, Katherine Russell, Michelle Sirois Silver, Debra Sloan, Debra Sparrow,  Charleen Stroud, Melanie Thompson, Catherine Thomson, Monika Urbaniak,  Nancy Walker, Ocean Willson, Kari  Woo, and Christi York.
Personal Material and Geographies was curated by Mary-Beth Laviolette. Laviolette is an independent curator and art writer based in Canmore, AB. In the last decade, she has contributed to or curated exhibitions featuring craft for Glenbow Museum (Calgary), Art Gallery of Alberta (Edmonton), Okotoks Art Gallery, The Esplanade Gallery (Medicine Hat) and the Whyte Museum of the Canadian Rockies (Banff).
The exhibit will tour the province and beyond from 2020 to 2022.
Organizer of Personal and Material Geographies Opening
The Craft Council of British Columbia is a charitable arts service organization which supports all stages of artistic practice in the craft sector; creates opportunities for artists to exhibit, sell and produce art; provides a voice for artists and craft organizations and aids in the development of active communities around craft. All of the Council's activities are targeted to increase the audience for contemporary craft.
The Italian Cultural Centre, or Il Centro, has been an essential part of Vancouver's cultural landscape for more than three decades. It opened in 1977 when its founding members, 13 existing Italian Associations, came together "to promote and share Italian culture, values and heritage with all communities."