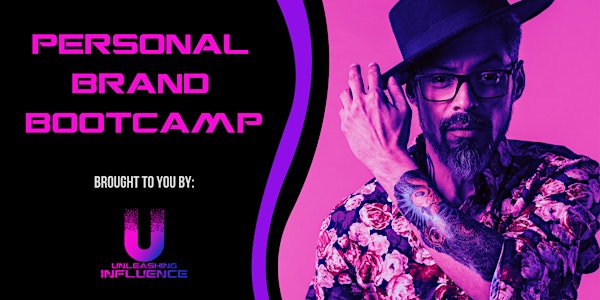 Personal Brand Bootcamp
You are trying to change the world by sharing what you know online, so why isn't your content converting?
Refund Policy
Contact the organizer to request a refund.
Eventbrite's fee is nonrefundable.
About this event
You know you can change the world with what you know. You are trying to be generous with your knowledge and put out valuable content to show how you can help through your personal brand. So why isn't it driving new clients?
Is it your content?
Is it your message?
Is it... you?
Discover how to create a personal brand that drives sale with Unleashing Influence's Brand Bootcamp.
You will define the north star for everything your brand does - from content creation to marketing messaging to conversations with clients.
You will understand how to create clarity which credibility which then breeds trust.
Why is that so important?
Clients today not only buy what they understand, they also buy what they respect.
Imagine if your clients didn't need convincing and were instead ready to sign on the dotted line.
Sounds like fantasy? It's not.
Getting to that point of trust isn't by accident, it's by design.
When your personal brand is properly designed, it conveys:
- Who you are
- What you stand for
- What you uniquely bring to the market
Brand Bootcamp makes that design simple and ready to execute on Monday morning.
LEARNING OBJECTIVES:
1. Gain a deep understanding of your brand archetype
2. Apply your brand archetype to your personal brand
3. Develop your brand word bank that conveys your brand archetype
4. Craft your brand story to clearly communicate who you are, what you stand for, and what you uniquely bring to the market
5. Thread your brand story through your content, sales conversations, and hiring practices
6. Create a thought leadership roadmap that converts content to sales
BOOTCAMP HOURS:
Friday 12-3 pm CST
Saturday 9-2 pm CST