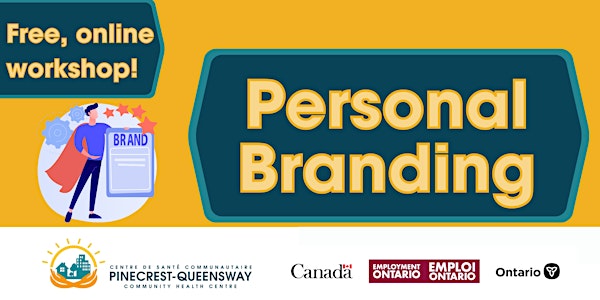 Personal Branding for Job Seekers - Online Workshop
Learn the components that go into building a Personal Brand and why it's important for job seekers to have a distinct identity!
About this event
LEARN HOW A PERSONAL BRAND CAN GIVE YOU THE EDGE!
In today's competitive world, job seekers need to think about not only their qualifications and experience, but the unique qualities they bring to an organization. Companies are increasingly looking at "value-added" characteristics that candidates have to offer and these can be easily highlighted in having a distinct Personal Brand.
In this interactive workshop, we will define the components of an effective Personal Brand and help you discover your core values and other aspects of your Brand.
In just one short hour, you'll leave feeling more confident and ready to market your new Personal Brand to employers!
Register for this workshop with one of the following methods!
Eventbrite page
Phone: 613.288.3880
Email: employment.info@pqchc.com
Should you choose to register through Eventbrite, we recommend that you first read their privacy policy prior to doing so.