"The power is not in what you know, it's not even in who you know, it's in: WHO KNOWS YOU. " – Heather White
About this Event
Heather White is a sought after Authenticity Advocate, Speaker and High-Performance Coach. Heather's sage advice has been featured in The Vancouver Sun, Fresh Magazine, The Daily Love, Vancouver Real and Tedx. With many successful years in the business industry, Heather is no stranger to the concept of Personal Branding.
Personal Branding is an entrepreneurs best secret weapon and is what Heather believes afforded her all of the incredible opportunities that have come her way since leaving her 6 figure corporate job in 2007. It is Personal Branding that has paved the way for Heather and allowed her to know that the best is yet to come and that her life and business will continue to flourish.
The benefits of embracing Personal Branding are endless, but in a nutshell:
Earn more money
Have more freedom
LOVE your work (and life)
Be continuously surprised and delighted at the opportunities that come your way
Build your courage
Say yes (and no) with ease
SheCan Consulting and Heather White look forward to welcoming you to their 90 minute webinar! You will have the opportunity to not only get sound advice from a successful industry professional, but also send in questions in advance that will further your knowledge and understanding of the topic and have you leave feeling more confident in yourself and your career!
If I can do it, SheCan too!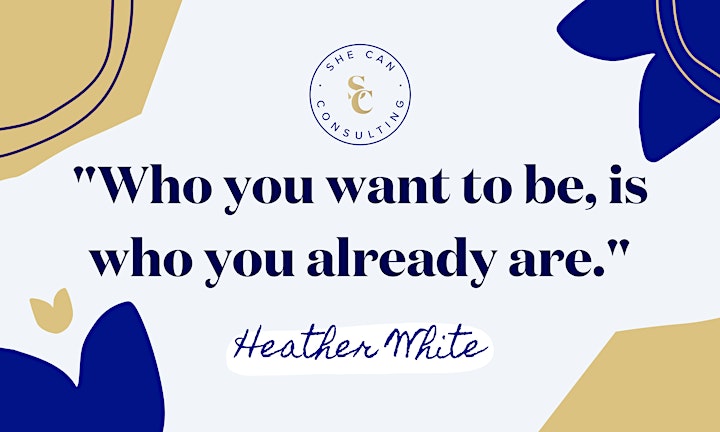 Date and Time
Location
Refund Policy