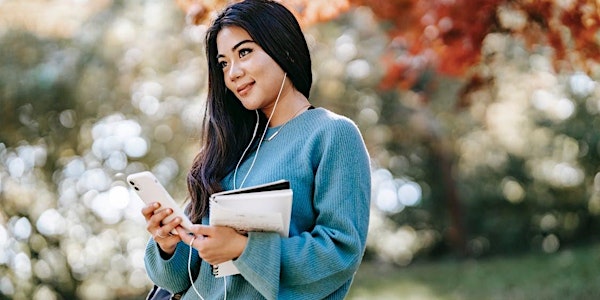 Personal Empowerment: Managing your Mental Health in Uncertainty (English)
Tired of the roller coaster of uncertainty?
About this event
In Partnership with Vancouver Public Library
Join us and get informed about the stress response cycle that your body faces, and how to be accountable within yourself to release stress healthily.
To register for this event, please fill out this form http://bit.ly/BCSISRF
Please fill out this form 24 hours before the event to ensure that you get the link to attend.
To join you will need a computer, tablet or phone with the app Zoom. A link and password to join the event will be sent to registrants.
S.U.C.C.E.S.S. may use Eventbrite to collect your personal information for the purpose of managing registrations for the event as well as future communications. If you choose to use Eventbrite to register for this event, please note that Eventbrite will collect your IP address, event responses, name and contact information, and that this information will be stored and may be accessed outside of Canada. By clicking on the register button, you are consenting to your personal information being disclosed and/or potentially accessed outside of Canada with immediate effect.
You can view the S.U.C.C.E.S.S. privacy statement here.
BC Settlement and Integration Services (BCSIS) is one of the many programs within S.U.C.C.E.S.S., a multicultural, multi-service social service agency. BCSIS is funded by the Ministry of Municipal Affairs to provide support to post-secondary international students, foreign workers who hold a valid work permit, PNP applicants, refugee claimants in employment, settlement, and exploring immigration pathways. Naturalized citizens are eligible for employment services.