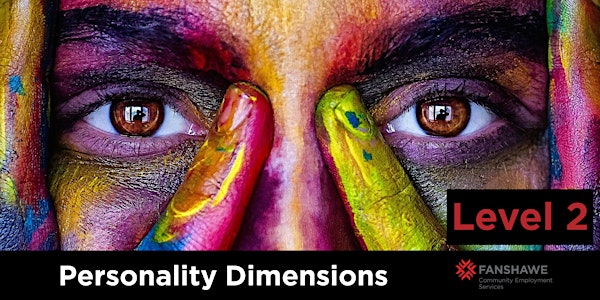 Personality Dimensions Workshop Level 2 (Virtual)
Discover what type of workplace best suits you. This is LEVEL 2, learn how the colours interact. Please complete level 1 first.
About this event
Please be aware this is an online workshop through Zoom. You will receive a calendar invite the day of with all the information on how to attend. You will need a computer or mobile phone with internet access to attend. Call us at 226-268-5122 if you need alternate accommodations.
This workshop will help you discover what type of workplace best suits you. Learn more about your personality and work preferences which will help you discover your strengths and guide you in career exploration and in making career choices. Knowing your natural abilities can also be useful when building your resume and learning how to shine in job interviews. If you are happy at work you are likely going to be successful in your job!
Please note you need to take the Level 1 workshop first. In the Level 1 you will complete the actual assessment as well as get the base knowledge for Personality Dimensions.