Personality Styles of Leadership 1-Day Course March 29, 2018
Description
Know how to read your associates in order to create an environment that will lower stress and motivate. After this workshop, as a Team Leader, you will not only understand the needs of your associates, but, predict how to motivate them. Your associates interpret your actions not only from what they see and hear, but, also through their personality. Understanding the four primary personality styles will help you be able to:
✓ Recall your dominant personality style, strengths, and needs
✓ Understand how and why associates are motivated, and/or frustrated
✓ Predict how your personality will react with the four different personality styles of your associates
✓ Adapt your personality styles to motivate associates.
In this workshop you will:
1. Complete a Personality Dimensions® assessment of your personality styles.
2. Review your Personality Dimensions®, 25-page, Professional Report that covers:
- Your Strengths, Needs, Values and Potential Challenges
- Your dominant leadership strengths
- Tips for people who work for you
- Associates' strengths for all four personality styles
- Tips for Managing each of the four personality styles
- What causes stress
- Ways to overcome stress
- How to "Read" and communicate with each of the four personality styles
3. Create your Leadership Style worksheet that describes how you will adapt your leadership approach to increase associates' motivation.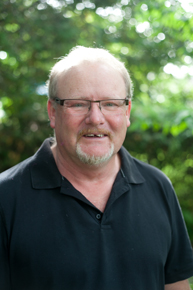 Facilitator: Terry Maynard
Terry has over 20 years of experience in Corporate Training and Human Resources. Through hard-work, a relentless drive to create, implement and improve effective techniques, Terry uses his unique capabilities in learning systems and understanding of people to harness the "unlimited worth" in people.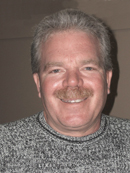 Facilitator: Jim McLeod
Expertise in designing training for national corporate, manufacturing, and local service organizations such as: - Bell Institute for Professional Development - Communications, Electrical and Paper Worker's Union - F & P Manufacturing - Flex n Gate Manufacturing - Georgian College - Gravenhurst Fire Academy - PC Films - Simcoe County District School Board - Simcoe Muskoka District School Board - Simcoe Parts Service - Toronto Fire Department Academy – Matcor-Matsu Manufacturing (previously YOM), The Data Cable Company, Orangeville.
Coffee, Tea, water, and snacks provided upon arrival and during morning and afternoon breaks. Lunch break is 1 hour. Several fast-food restaurants are located nearby. Personal food can be eaten in the workshop room and cafeteria. All workshop materials are supplied.