Petitions to Protests: How Identity Inspires Action | #9 in the Talk to Walk series

Saturday, 8 December 2018 from 1:30 PM to 3:30 PM (EST)
Event Details
THIS MONTH'S SPEAKER: Dr. Eden Hennessey, Research and Programs Director at Laurier Centre for Women in Science  (WinS)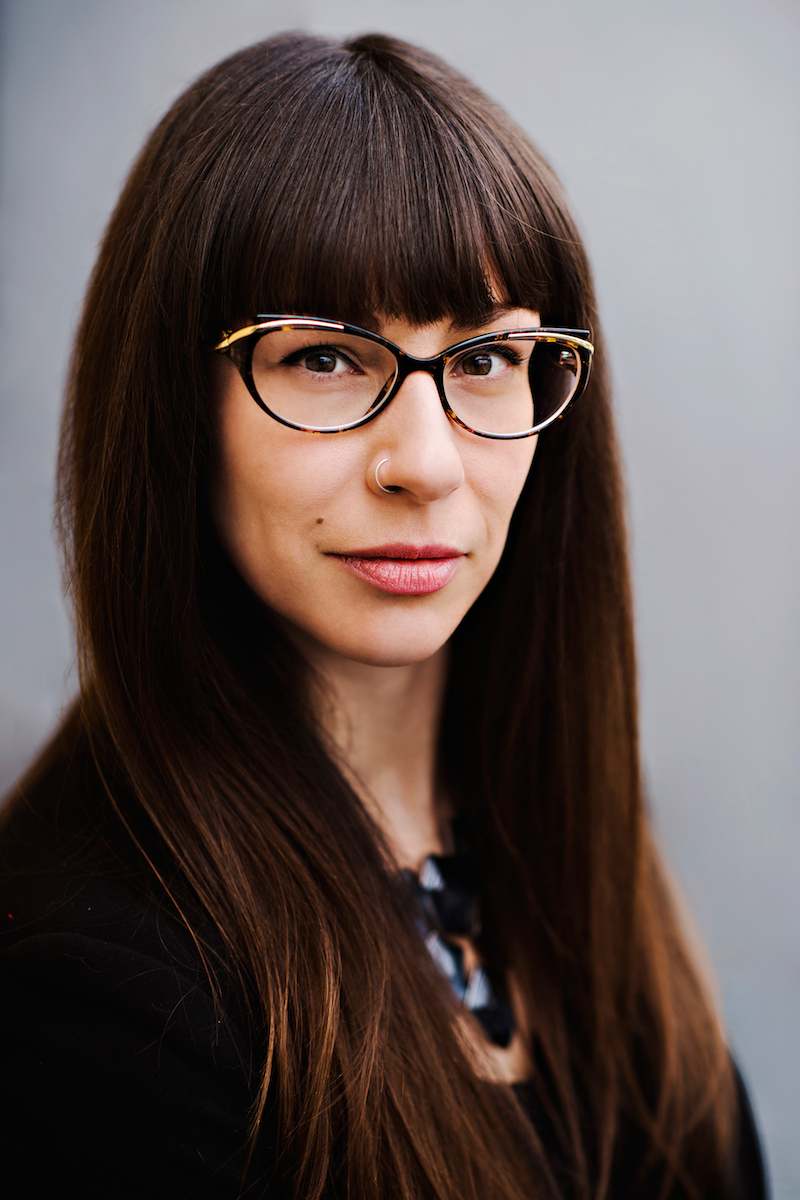 For our December "From Talk to Walk" session, we are very pleased to welcome Dr. Eden Hennessey!
Eden's session will discuss the importance of taking action as individuals who comprise a larger community and society. Using relevant research and real-world examples, she will discuss what motivates people to take action, including a strong shared social identity (i.e., the extent to which people identify with a social group). An interactive group activity will follow in which participants can think about their own social identities and share how these group memberships have influenced their lives. Finally, we will discuss some of the implications of occupying various social identities concurrently (i.e., intersectionality) and then look at some evidence-based strategies for taking action (i.e., for individuals, bystanders, and allies), including ways to minimize backlash and use creativity to spread a message of action.
ABOUT OUR SPEAKER: 
Dr. Eden Hennessey (@EdenHennessey)
Dr. Eden Hennessey is a Social Psychologist and data-driven artist who researches diversity promotion and discrimination reduction. Some of her recent work looks at topics like equity in science, perceptions of protest events and attitudes toward employment equity. Hennessey is also a community activist, who, along with her sister and friends, completed 50+ marches last year to advocate for various social issues. She continues to be inspired by her work as Research and Programs Director of the Laurier Centre for Women in Science (WinS). 
ABOUT THE TALK TO WALK SERIES OF DIALOGUES:
Join Marit Collective in continuing the dialogue from "Change The Ratio Waterloo Region: Moving from Talk to Walk" - our sold out International Women's Day event!
Working towards gender equality is something we should incorporate into our daily lives, all year round.
For the next year, every month on the 8th of the month we are hosting a gathering with a different featured speaker, snacks, Q & A and in-depth conversation, focused on intersectional women's issues.
We're very excited to have a chance to feature some of the Change The Ratio Waterloo Region 2018 speakers in more personal venues so that they can expand on their compelling talks. As well we'll be mixing it up to include other inspiring voices, all with the continuing goal to discuss practical ways we can work towards gender equality in our lives and in our communities.
Join us on Saturday, December 8th for the ninth event in this year-long series. This month we're hosting Dr. Eden Hennessey, to discuss the importance of taking action as individuals who comprise a larger community and society. We're very excited to create space for this important dialogue, and continue the progress from discussion to action in our communities and in our personal lives as we work towards intersectional gender equality.

We're looking forward to continuing the conversation!
***
INFO ON LOCATION/ACCESSIBILITY/GETTING HERE:
https://www.marit.ca/location-getting-here/
***
Marit Collective focuses on creating spaces for thoughtful discussion that allows us to listen, learn, and connect across perspectives. We expect all attendees to engage respectfully with the topics and with each other but our events cannot be considered "safe spaces". We are committed to inclusion, understanding, and making sure everyone present has a chance to contribute their thoughts (if desired).
*No one turned away due to lack of funds; please contact maritcollective@gmail.com for pay-what-you-can and sponsored ticket options.*
***
Are you a member of the Causerie? Use the following codes to access your discounted or free event. PLEASE NOTE you must bring your member card with you to the event to verify your identity. Member cards are not transferable though you may be able to bring a friend.
Tier 3 members: Use code 'FULL' to access your free events!
Tier 2 members: Use code 'FREE' to access your one-free-per-month event!
Tier 1 members: Use code 'MEMBER' to access your 20% member discount!
***
Not a member? Join as a member within 24 hours of attending this event, and your ticket price will be counted towards the price of your membership - ask us for details (or email maritcollective@gmail.com)!
Have questions about Petitions to Protests: How Identity Inspires Action | #9 in the Talk to Walk series?
Contact Marit Collective
When & Where

The Causerie
154 Victoria Street South
Suite 2
Kitchener, ON N2G 2B5
Canada

Saturday, 8 December 2018 from 1:30 PM to 3:30 PM (EST)
Add to my calendar
Organizer
Marit Collective is a social organization that encourages a culture of depth and thoughtfulness through exploring personal insight and human connection. We create space for respectful discussion and consciousness-raising within our own groups and community, working at the personal level to foster more empathy and awareness of each other. We believe that individual shifts in understanding can lead to larger societal evolution in an increasingly polarized world.
Connect with us at marit.ca and on social media @MaritCollective.