Philanthropy for Uncertain Times: Social Innovation and Systemic Change - M...
Description
The language and practices of social innovation—including "social entrepreneurship," "social finance," "social labs" and "social tech"—are coming into wide use. Not only are they influencing the mindsets, work and culture of the philanthropic and community sectors, but government and business are also becoming increasingly involved.
Thanks in part to the field-building work of Social Innovation Generation (SiG), social innovation is beginning to reshape how we approach complex problems in Canada, while also linking us to related efforts worldwide. Building on these early efforts, it is becoming clear that with imagination, commitment and collaboration, broader, systemic change is, if not assured, at least possible.
What role should philanthropy and other sectors play in the next phases of this work? How do we collaborate to best effect?
The J. W. McConnell Family Foundation has been involved in the field of social innovation for more than 10 years, including as a funder, investor and founding partner in SiG. In this talk, Stephen Huddart, the foundation's president and CEO, will review what the foundation has learned from some of the successes and failures of this work to date, and explore the potential of social innovation to contribute to an evolutionary shift in society's capacity to adapt in the face of complex challenges.
Speaker: Stephen Huddart, President and CEO, the J.W. McConnell Family Foundation
Stephen Huddart is president and CEO of the J.W. McConnell Family Foundation, a national private foundation whose head office is in Montreal. The foundation has played a leading role in developing and supporting social innovation and impact investing in Canada as a founding partner of Social Innovation Generation (SiG). McConnell's newest initiatives include Innoweave, The McConnell Reconciliation Initiative, Cities for People and RECODE.
Stephen's career spans several fields and includes leadership positions in the private, public and non-profit sectors. Prior to joining the foundation, he worked with children's singer Raffi as the executive director of Troubadour Music Inc. and the non-profit Troubadour Institute. He co-founded and operated the Alma Street Café, a community-based business that was Vancouver's jazz café of record for several years. While there, the local chamber of commerce named him Business Person of the Year in recognition of his active support for a wide range of community groups. He subsequently held several executive positions with the B.C. SPCA, where he introduced innovations in humane food labelling, animal-assisted therapy and humane education. He has also been a documentary filmmaker, geophysical observer, museum curator and natural food store manager.
Stephen's community service commitments include advisory roles with Philanthropic Foundations Canada and Evergreen CityWorks. He has a masters of management degree from McGill University.
In collaboration with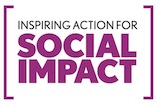 Organizer of Philanthropy for Uncertain Times: Social Innovation and Systemic Change - MaRS Global Leadership
MaRS Discovery District (@MaRSDD) is North America's largest urban innovation hub. A registered non-profit, MaRS supports high-growth startups and scale-ups tackling key issues in the health, cleantech, fintech and other sectors. In addition, MaRS convenes all members of the tech ecosystem to drive breakthrough discoveries, grow the economy and make an impact by solving real problems for real people — in Canada and around the world.