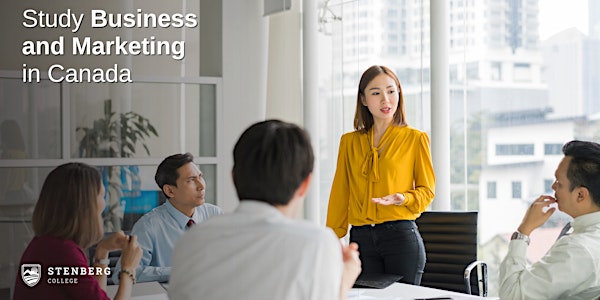 Philippines + UAE: Study Business in Canada – Free Webinar: August 17
If you want to study Business and Marketing in Canada, attend this webinar to learn more about our program and the career!
About this event
Join us for a free informational webinar where you will learn everything you need to know about studying Business and Marketing in British Columbia, Canada.
We will discuss our Business Diploma – Marketing Specialization program and how it can help you reach your goals. Scholarship available.
Please note, this webinar will take place at 8:00 pm Philippine time, and 4:00 pm Dubai time.