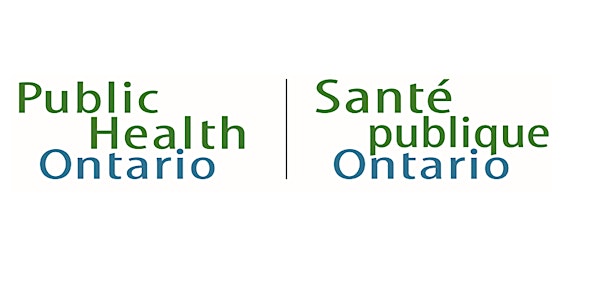 PHO Grand Rounds: A BC KalamiTea – kombucha alcohol levels affecting mothers, infants and toddlers
Date and time
Tuesday, January 28, 2020 · 12 - 1pm EST
Location
Public Health Ontario By webinar only Toronto, Ontario Canada
Description
PHO Grand Rounds:
A BC KalamiTea – kombucha alcohol levels affecting mothers, infants and toddlers
Kombucha is a mildly sweet and acidic beverage considered to be a healthy alternative to sugary soda drinks. It is popular in Canada and other countries, and in British Columbia and Ontario, locally produced and imported kombucha can be found for sale. Kombucha may contain residual alcohol from the multi-step fermentation process that converts sugar to alcohol. This session will review the public health significance of low levels of ethanol to the general population and to at risk groups. A British Columbia survey of kombucha products will be presented along with a discussion of issues such as lack of labelling to inform on handling, whether alcohol is present and compliance with liquor regulations (in British Columbia and Ontario, beverages with >1% alcohol by volume [ABV] are considered alcoholic). Based on the survey results, some kombucha varieties do contain alcohol and do not have appropriate labelling to allow consumers to make an informed decision. Currently, British Columbia is working with multiple stakeholders to determine how to address this issue. A review of the developing discussion regarding the roles of Public Health Inspectors and the British Columbia Liquor and Cannabis Regulatory Board will be presented from a provincial viewpoint. Roles of federal partners, particularly in managing imported products and labelling issues, will also be addressed.
---
By the end of this session, participants will be able to:
Recognize ethanol as a risk and chemical hazard in fermented beverages

Discuss potential mitigation roles for public health and industry

Explain the public health significance of low levels of ethanol as a health risk for certain populations (e.g., children)
Presenter: Lorraine McIntyre

Lorraine McIntyre is a Food Safety Specialist with Environmental Health Services at the BC Centre for Disease Control (BCCDC). Lorraine has worked at the BCCDC for 25 years, in the provincial labs (water and food poisoning) and, as of 2005, she has been working in Environmental Health. She liaises with academia, industry and government stakeholders, creating best practice guidelines and advice on topical issues. Lorraine's role includes research and education, in addition to her work with students at British Columbia Institute of Technology and University of British Columbia.
---
Disclaimer: The opinions expressed by speakers and moderators do not necessarily reflect the official policies or views of Public Health Ontario, nor does the mention of trade names, commercial practices, or organizations imply endorsement by Public Health Ontario.
---
Please note that you will receive details on how to join the webinar after registering for this event.
PHO Rounds are approved for continuing medical education from the Royal College of Physicians and Surgeons. PHO Grand Rounds are also approved by Council of Professional Experience for professional development hours (PDHs) for members of the Canadian Institute of Public Health Inspectors (CIPHI). For more information, contact events@oahpp.ca .
Stay up-to-date on upcoming events and calls for abstracts by visiting our calendar.
If you have submissions, or questions or comments about the items above, send them to events@oahpp.ca .
Public Health Ontario is committed to complying with the Accessibility for Ontarians with Disabilities Act (AODA). If you require accommodations to participate in this event, please contact 647-260-7100
or events@oahpp.ca .