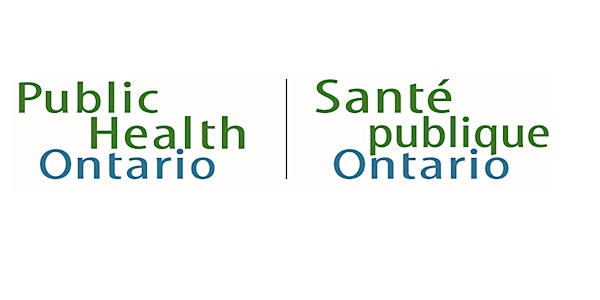 PHO Grand Rounds: Vaping Among Young People: Market Trends and Policy Impli...
Location
Public Health Ontario
By webinar only
Description
PHO Grand Rounds: Vaping Among Young People: Market Trends and Policy Implications
The vaping market in Canada is changing rapidly as a result of the implementation of more permissive policies in the Tobacco and Vaping Products Act in May 2018, which prompted the growth of e-cigarettes. This presentation will summarize recent evidence on vaping among young people, as well as market trends, including the shift towards high nicotine products. The implications for vaping and tobacco control policy in Canada will be discussed, as well as implications for cannabis control policies.
---
By the end of this session, participants will be able to:
Summarize the prevalence and patterns of vaping among young people.

Describe the changing product market for e-cigarettes and vaping products in North America.

Identify existing vaping policies and proposed regulatory changes in Canada.

Recognize the broader public health implications of the changing nicotine market in terms of smoking cessation among adults and youth initiation.
---
Presenter: David Hammond
David Hammond is a Professor in the School of Public Health & Health Systems at the University of Waterloo. Professor Hammond's research focuses on population-level interventions to reduce chronic disease in the areas of tobacco use, diet and substance use. Professor Hammond works closely with governments around the world and has served as an advisor for the World Health Organization. Professor Hammond's research has been recognized by awards from the Canadian Institutes of Health Research, the Canadian Cancer Society, the Canadian Medical Association, the Royal Statistical Society of Canada and the World Health Organization.

---
Please note that you will receive details on how to join the webinar after registering for this event.
Public Health Ontario Rounds are approved for continuing medical education from the Royal College of Physicians and Surgeons. PHO Grand Rounds are also approved by Council of Professional Experience for professional development hours (PDHs) for members of the Canadian Institute of Public Health Inspectors (CIPHI). For more information, contact events@oahpp.ca.
Stay up-to-date on upcoming events and calls for abstracts by visiting our calendar.
If you have submissions, or questions or comments about the items above, send them to events@oahpp.ca.
Public Health Ontario is committed to complying with the Accessibility for Ontarians with Disabilities Act (AODA). If you require accommodations to participate in this event, please contact 647-260-7100 or events@oahpp.ca.