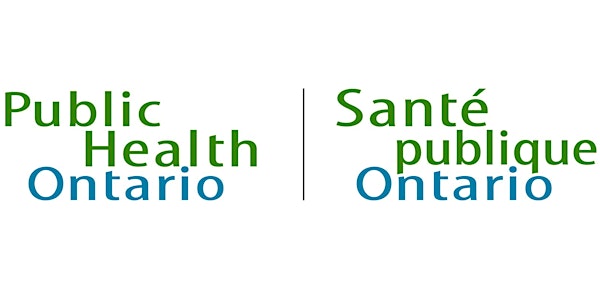 PHO Rounds: COVID-19: Variants of Concern (Repeat presentation)
PHO Rounds: COVID-19: Variants of Concern (Repeat presentation)
About this event
Please note that this is a repeat of the PHO Rounds session scheduled for March 30, 2021.
This rounds session will cover an overview of the evidence to date on COVID-19 variants of concern with respect to their epidemiology and their influence on the pandemic and disease control. We will present some of the methods that are used to screen and test for variants of concern, as well as the results of targeted and surveillance testing for variants in Ontario. Finally, we will present updates from the Provincial Advisory Committee on Infectious Diseases – Infection Control regarding the evidence and recommendations for infection control measures related to variants of concern.
Intended audience: Public health unit front line providers
The objectives of the webinar are to:
Describe the variants of concern for COVID-19 and their role in the pandemic
Summarize the laboratory results associated with variants of concern in Ontario
Discuss the infection prevention and control measures recommended for use with variants of concern
About the presenters: Dr. Michelle Murti, Dr. Jonathan Gubbay and Sandra Callery
Dr. Michelle Murti is a Physician Lead in the Health Protection Department at Public Health Ontario. Her area of expertise includes communicable diseases, surveillance and epidemiology and emergency preparedness. She is cross-appointed in the Dalla Lana School of Public Health at the University of Toronto.
Dr. Jonathan Gubbay is a Medical Microbiologist for the Virus Detection and Arbovirus laboratories, the laboratory lead for emerging viral pathogens at Public Health Ontario, an Associate Professor in the Departments of Laboratory Medicine and Pathobiology and Pediatrics at the University of Toronto and part-time staff physician in the Division of Infectious Diseases at The Hospital for Sick Children.
Sandra Callery RN MHSc CIC is a Senior Advisor in the Health Protection Department at Public Health Ontario, an Assistant Clinical Professor at McMaster University's Faculty of Health Sciences, and a lecturer for infection prevention and control courses at Centennial College and Queens University.
Please note that you will receive details on how to join the webinar after registering for this event.
PHO Rounds are approved for continuing medical education from the Royal College of Physicians and Surgeons. PHO Grand Rounds are also approved by Council of Professional Experience for professional development hours (PDHs) for members of the Canadian Institute of Public Health Inspectors (CIPHI). For more information, contact events@oahpp.ca .
Stay up-to-date on upcoming events and calls for abstracts by visiting our calendar.
If you have submissions, or questions or comments about the items above, send them to events@oahpp.ca.
Public Health Ontario is committed to complying with the Accessibility for Ontarians with Disabilities Act (AODA). If you require accommodations to participate in this event, please contact 647-260-7100 or events@oahpp.ca .