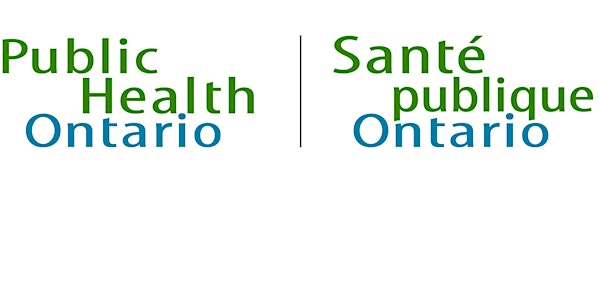 PHO Rounds: Preventing the Silent Pandemic
PHO Rounds: Preventing the Silent Pandemic: Antibiotic Stewardship and COVID-19
About this event
A second, silent pandemic is emerging while we focus our efforts on COVID-19. Antimicrobial resistance (AMR) threatens millions of lives by making infections more difficult to treat and prevent. This presentation discusses the potential impact of COVID-19 on AMR and its main driver, antibiotic use. Two rapid reviews will be presented evaluating 1) bacterial co-infections and 2) antibiotic prescribing in patients with COVID-19. Antibiotic stewardship in the context of COVID-19 will also be discussed.
Intended audience: Clinicians (Physicians, Pharmacists, Nurses) in all healthcare settings, and public health professionals.
The objectives of the webinar are to:
Explain the potential implications of COVID-19 to antimicrobial resistance
Discuss rapid review findings on bacterial infection and antimicrobial prescribing in patients with COVID-19
Discuss antibiotic stewardship strategies at the patient and population level
About the presenters: Valerie Leung and Bradley Langford
Valerie Leung is the Antimicrobial Stewardship Program Lead at Public Health Ontario, where she works with a multidisciplinary team and external partners to advance antimicrobial stewardship across the healthcare system. She is also a Clinical Pharmacist at Michael Garron Hospital, Toronto East Health Network, where she is involved in local quality improvement initiatives.
Bradley Langford is a Pharmacist Consultant in the Antimicrobial Stewardship Program at Public Health Ontario. He is also a lead Antimicrobial Stewardship Pharmacist at Hotel Dieu Shaver Health and Rehabilitation Centre in St. Catharines, Ontario. Bradley is a board certified infectious diseases pharmacist with practice and research interests in antimicrobial resistance, as well as, behaviour change interventions in antimicrobial prescribing.
PHO Rounds are approved for continuing medical education from the Royal College of Physicians and Surgeons. PHO Grand Rounds are also approved by Council of Professional Experience for professional development hours (PDHs) for members of the Canadian Institute of Public Health Inspectors (CIPHI). For more information, contact events@oahpp.ca .
Stay up-to-date on upcoming events and calls for abstracts by visiting our calendar.
If you have submissions, or questions or comments about the items above, send them to events@oahpp.ca.
Public Health Ontario is committed to complying with the Accessibility for Ontarians with Disabilities Act (AODA). If you require accommodations to participate in this event, please contact 647-260-7100 or events@oahpp.ca .