Description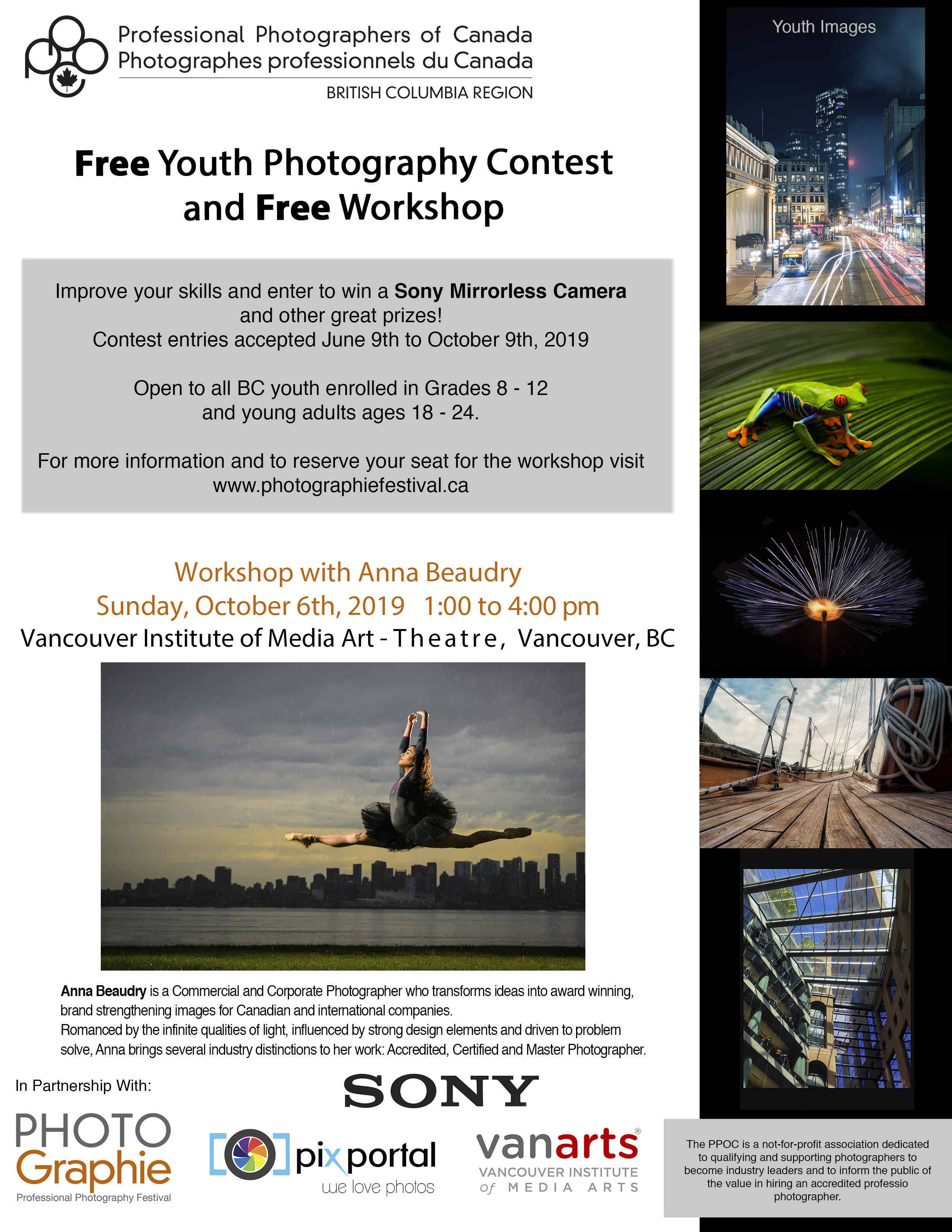 Free Youth Photography Workshop
This free wokshop is for BC youth enrolled in Grades 8 - 12 and Youth Adults aged 18 - 24. Led by award-winning phtographer Anna Beaudry this workshop will cover technical aspects, creativity, what makes a good photograph, and hands on instruction.
Brought to you by: Anna Beaudry, Van Arts, and the Professional Photographers of Canada-BC Region.
For information about this workshop or contest, please contact the Yoouth Contest Coordinator, Diane Hanna at dhannaphotography@gmail.com. For more information, please visit https://www.photographiefestival.ca/.