Description
Sign-up for Photographing Magnificent Washington Field Class Workshop
5-6 October 2019 | $399.00

For Intermediate and Professional Photographers
Gain a critical foothold on how to analyze a scene as if you were on-assignment for a Geographic magazine. Exacting knowledge that is understood and expected between photographer and photo editor. An acquired skill set encompassing several factors that will teach the critical difference between looking and seeing, and how to develop a natural eye towards making expressive images.
For this Field Class event, we'll venture to where once grand structures stood tall and proud, where these derelict structures now lie in various states of photogenic decay. Observation in this sense is extraordinarily vital. It not only allows us to feel an intimate human connection with the people immediately before us but also begs us to think about where we are going next. Scouting with our eyes and cameras, we'll examine the layers organizing the elements of a vast space to create scale and graphic interest. Taking a closer look, we'll observe hundreds of vignettes, whereupon the vignette provides a closer and more intimate focus, serving to isolate visually revealing segments of the scene. in no time, you'll have a compelling collection of stunning and melancholy photographs, a storied collection that helps us hear these abandoned places speak. Now comes the tough part, which images do I send to the Geographic photo editor?
Let me show you.
Rendezvous: Waterville Plateau, WA. Exact location to be disclosed upon registration. A detailed email will be sent to registrants well in advance to the start of the Field Class.
The benefit of securing your spot now (as opposed to waiting until Oct): the cost of the Field Class is subject to change and increases based on availability and threshold dates.
--------
* Your own transportation is required
Snacks and water provided.
This Field Class runs rain or shine. Additional info will be supplied upon registration. Participants under the age of 19 must be accompanied by their parent or legal guardian.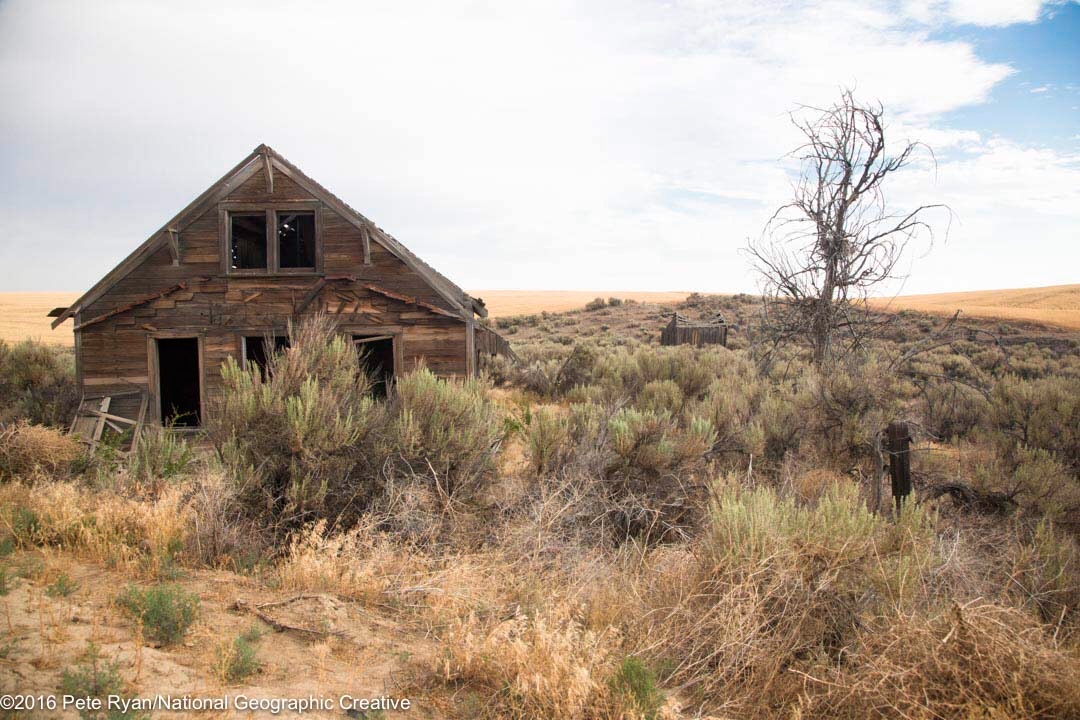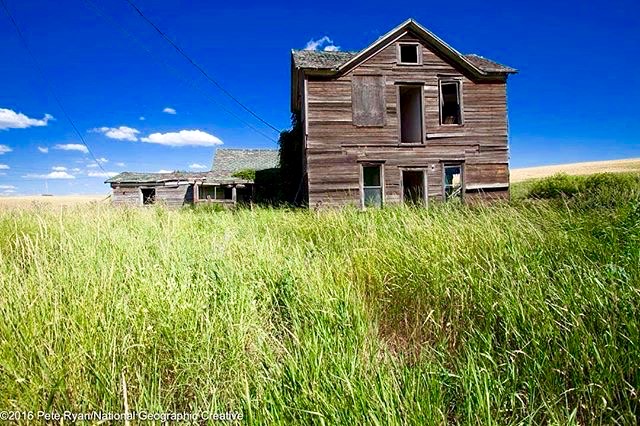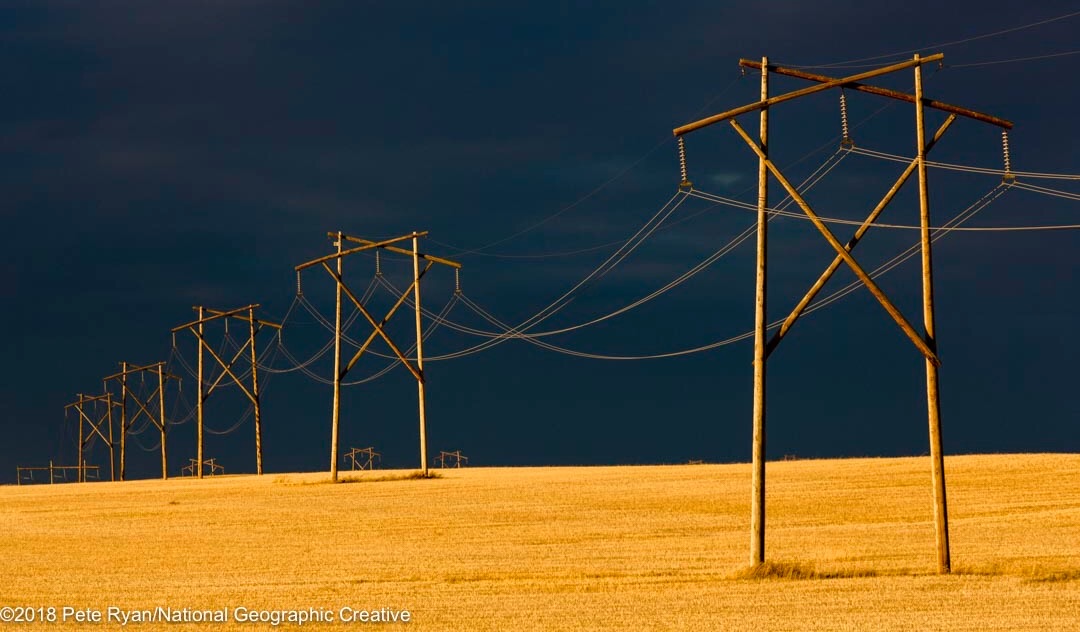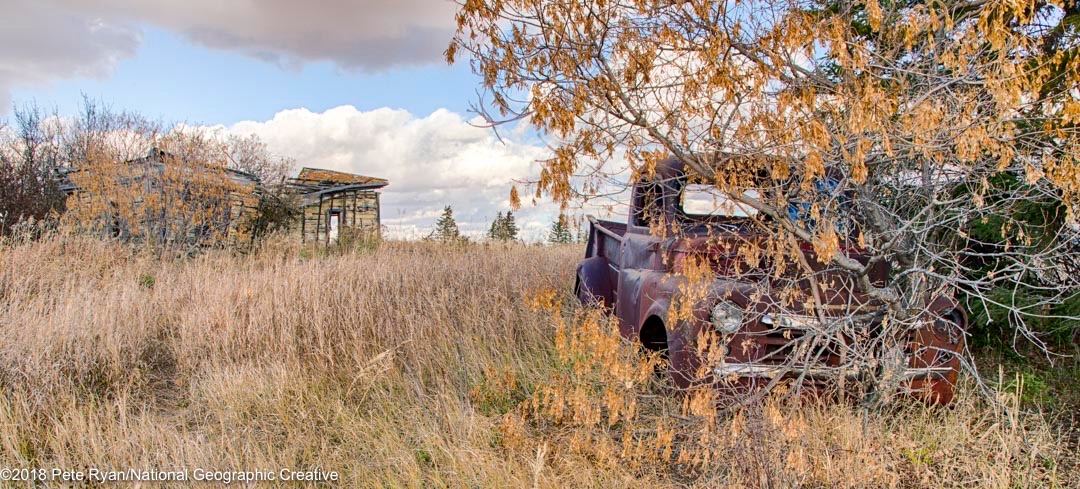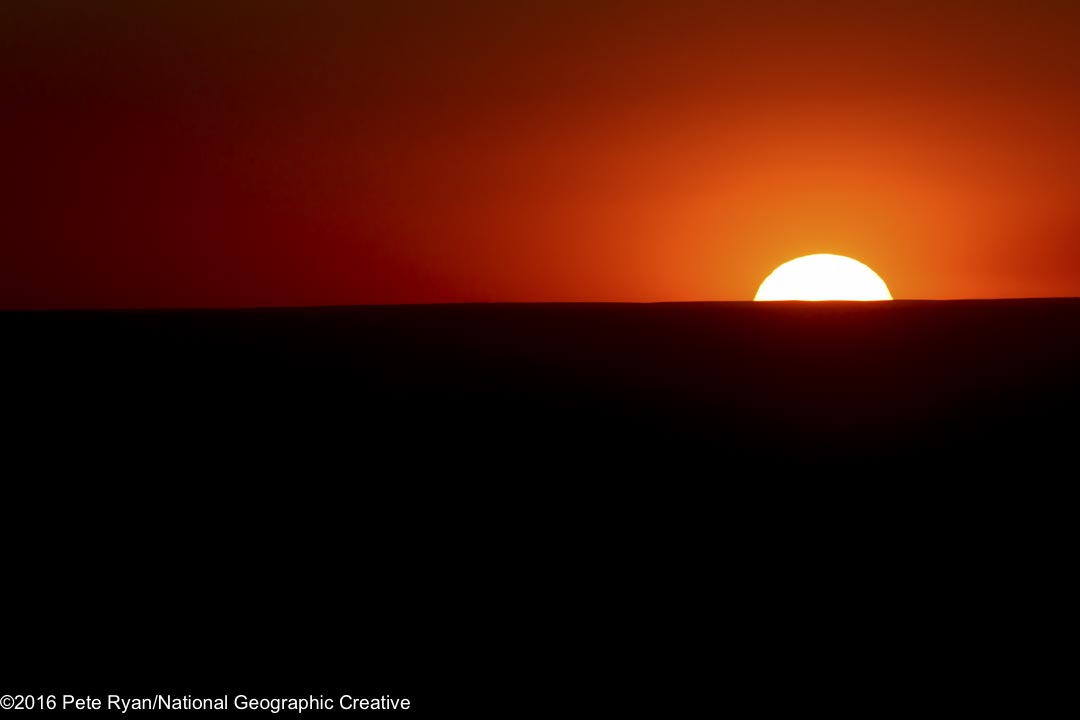 --------
FAQ:
What is included in the Field Class workshop?
The cost of the workshop DOES INCLUDE: instruction from your host photographer(s), photoshoots at several locations, snacks & water.
This workshop DOES NOT INCLUDE: transportation to/from the workshop (flights or car rental), hotel accomodations, food or any gear.
Accommodation and Transportation:
Please note that transportation and accommodations for this event are up to each individual participant.
Hotel: while we can suggest hotels and campgrounds to stay at, it is your responsibility to secure accommodation as soon as possible. ​Wilbur is the designated city. ​
​What if I need to cancel?
If you cancel your workshop the following applies: If cancellation is received at least 45 days prior to the start of the workshop, the workshop fee can be applied to another workshop of your choice, subject to available space. For cancellations received 0-44 days prior to the start of the workshop, all workshop fees will be forfeited.
Terms and Conditions:
Registration: The amount specified per person for each Field Class workshop is due at the time you register. Your space is not reserved until we receive your workshop fee(s) paid in full.
Audit Policy: Only paid workshop participants will be admitted during the Field Class workshop.
Waiver: As our guest, you are required to comply with our safety rules and are cautioned to heed all warnings. By accepting admission with this event ticket, you agree to release us from all responsibility for any loss, injury or damage which you may suffer, excepting any loss, injury or damage caused by our reckless, willful or grossly negligent acts. A general waiver will be presented to you for review and signing upon your arrival.
Cancellation, Refund & Delay Policy: All Field Class workshop schedules and plans are subject to change at our discretion dependent upon weather alerts, health and safety considerations, or any other factor related or unrelated to photographic opportunities as we see fit. We are not responsible for any other costs which participants may have incurred, including but not limited to travel, car rental, lodging, insurance, photographic purchases and/or rentals.
Should there be a waitlist for your Field Class workshop event, we can help you sell your ticket but the sale is up to you to negotiate and finalize.
No refunds will be given for delays or cancellations due to inclement weather, flights, or other events beyond our control, either before, during, or after your workshop. We are not responsible for any additional costs you may incur due to delays or cancellations.