Join us for a fun afternoon in the park! Meet new people, enjoy each other's company and get creative.
About this event
Un message en Français suivra; un mensaje en Español seguirá
Welcome Session Volunteers are organizing an outdoor gathering for newcomers and participants of the Welcome Sessions to meet, mingle and paint! This will be an opportunity for us to finally meet one another, share conversation and laughs, and get creative.
We will meet at Jarry Park on Saturday, August 21st at 2 pm. Please see the map below for exact location. If you taking public transportation, you can either get to Jarry Park from Parc Metro (blue line), De Castelnau Metro (blue line) or Jean Talon Metro (orange and blue line).
A large canvas will be put out and attendees will be invited to contribute to a collective art piece. Art materials, snacks and drinks will be provided!
We welcome all families :)
--
Les bénévoles de les Séances de Bienvenue organisent un rassemblement en plein air pour les nouveaux arrivants et les participants aux sessions de bienvenue pour se rencontrer, se mêler et peindre! Ce sera l'occasion pour nous de nous rencontrer enfin, d'échanger, de rire et de faire preuve de créativité.
Nous nous retrouverons au parc Jarry le samedi 21 août à 14h. Veuillez consulter la carte ci-dessous pour connaître l'emplacement exact. Si vous prenez le transport en commun, vous pouvez vous rendre au parc Jarry en prenant le métro à Métro Parc (ligne bleu), Métro De Castelnau (ligne bleu) ou Métro Jean Talon (ligne bleu et orange).
Une grande toile sera déployée et les participants seront invités à contribuer à une œuvre d'art collective. Du matériel artistique, des collations et des boissons seront fournis!
Nous accueillons toutes les familles :)
--
¡Los voluntarios de la sesión de bienvenida están organizando una reunión al aire libre para que los recién llegados y los participantes de las sesiones de bienvenida se reúnan, se mezclen y pinten! Esta será una oportunidad para que finalmente nos encontremos, compartamos conversaciones y risas, y seamos creativos.
Nos reuniremos en Jarry Park el sábado de agosto a las 2 pm. Consulte el mapa a continuación para conocer la ubicación exacta. Si toma el transporte público, puede llegar a Jarry Park desde Parc Metro (línea azul), De Castelnau Metro (línea azul) o Jean Talon Metro (línea naranja y azul).
Se colocará un lienzo grande y se invitará a los asistentes a contribuir a una obra de arte colectiva. ¡Se proporcionarán materiales de arte, bocadillos y bebidas!
Damos la bienvenida a todas las familias :)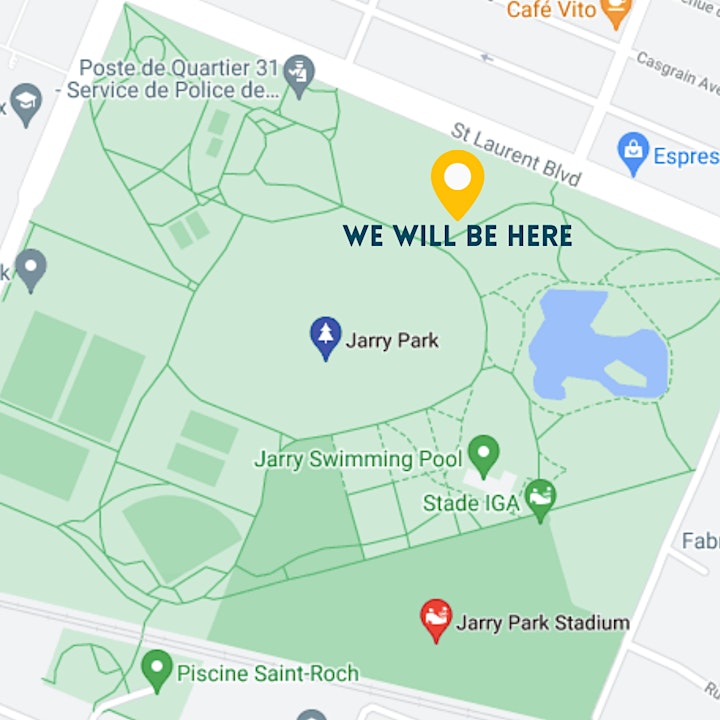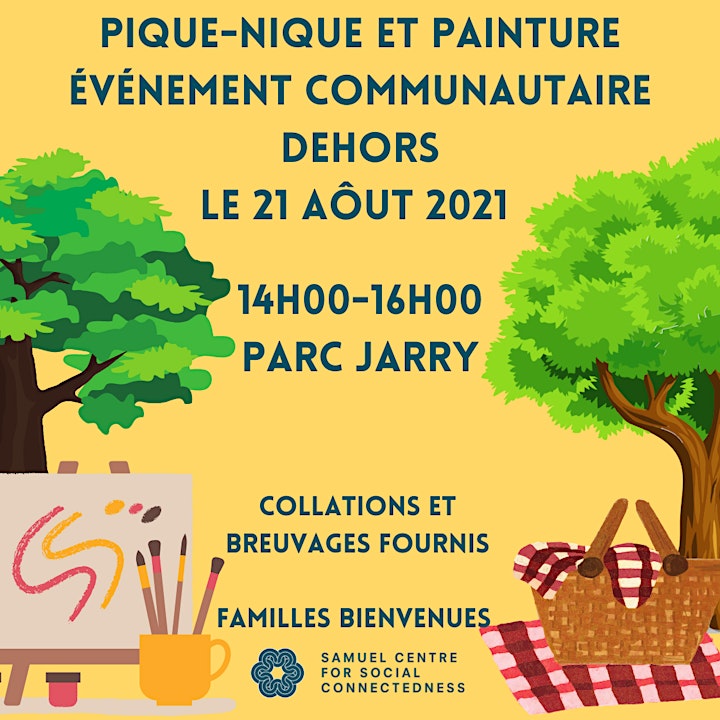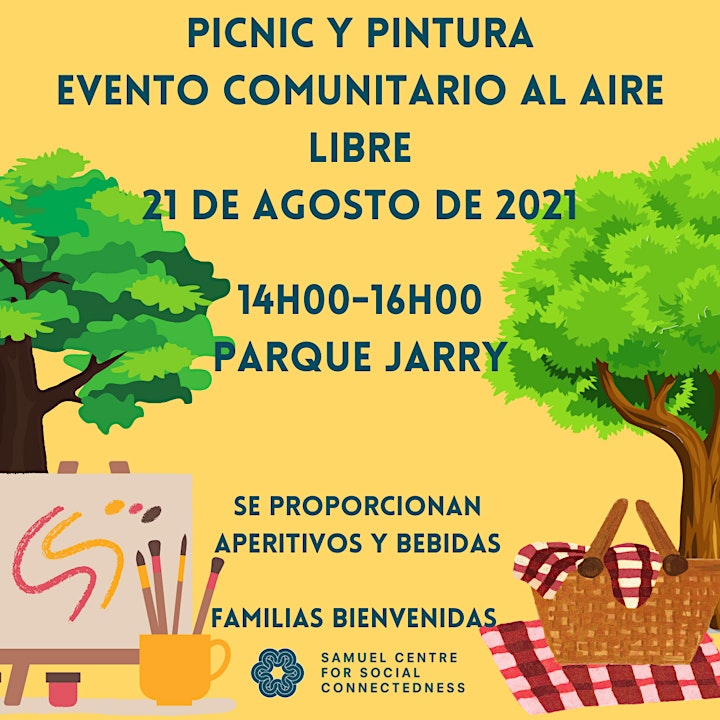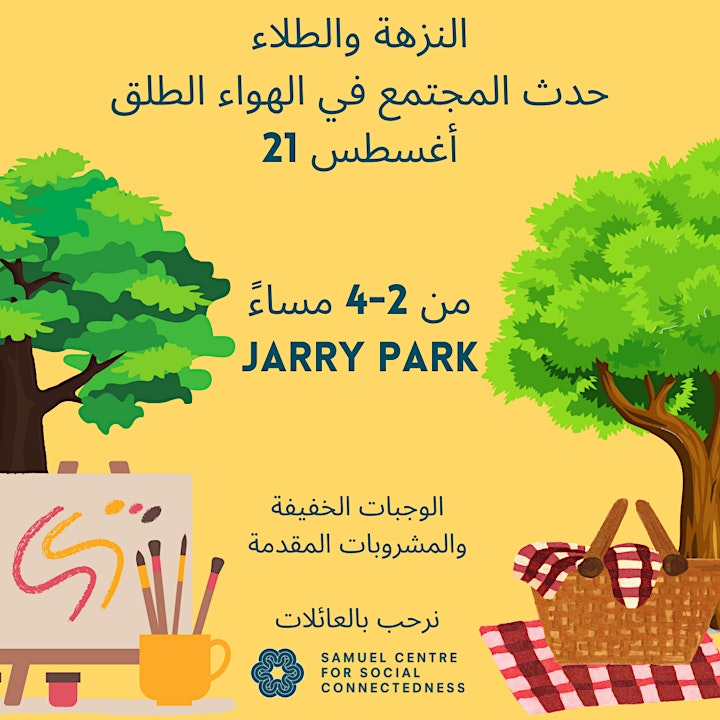 Organizer of Picnic & Paint: Outdoor Community Event