About this Event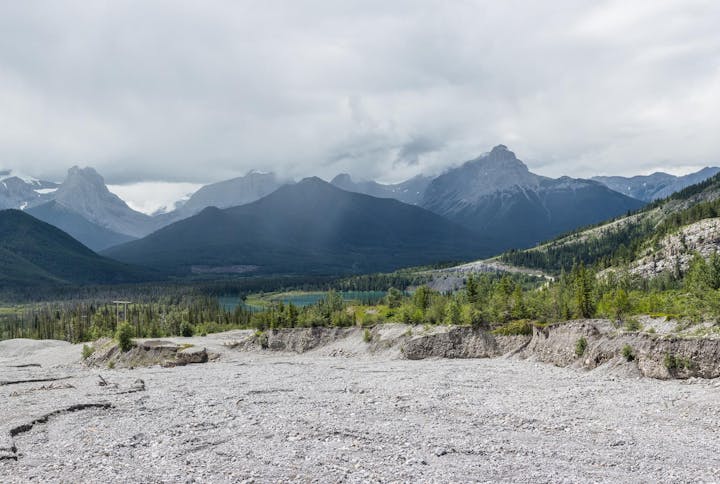 After a leisurely stroll along the stunning cliffs of Grotto Canyon to view rock art left centuries before by indigenous peoples, participants will be returned to a scenic spot opening out into the Bow Valley. Tea and a light snack of foods that were traditionally gathered by First Nation peoples will be offered. Creative inspiration from the short hike will be channeled by the instructor, HÉLÈNE CYR, a talented abstract mixed media artist, to create an individual and expressive art piece. Expect 3-4 hours for the walk to the pictographs, instruction, and return to trailhead.
Audience: This workshop is suitable for beginner-intermediate with some painting experience. All supplies are included.
Hike: This is an easy hike beginning at Grotto Day Use Parking Area. No transportation is provided to the trailhead. The distance to the pictographs is approximately 2 km with gentle elevation gain. Good hiking shoes and a backpack will be required to carry:
-personal medications
-snacks/lunch and water
-art supplies and foam sitting pad (included)
-extra layers of clothing (you may get chilly when seated to paint)
-rain gear
-suncreen & hat
An email will be sent out to participants at the time of booking confirming all the details and directions to the meeting place.
Registration cost:  $140
If event is sold out, please contact us to be put on waitlist: 403-200-6929
For our Cancellation and Refund Policy, please visit  https://www.earthandpine.com/events-terms-of-service
Event Contact:
Gabrielle Abernethy Owner, Earth & Pine Outdoor info@earthandpine.com 403 200 6929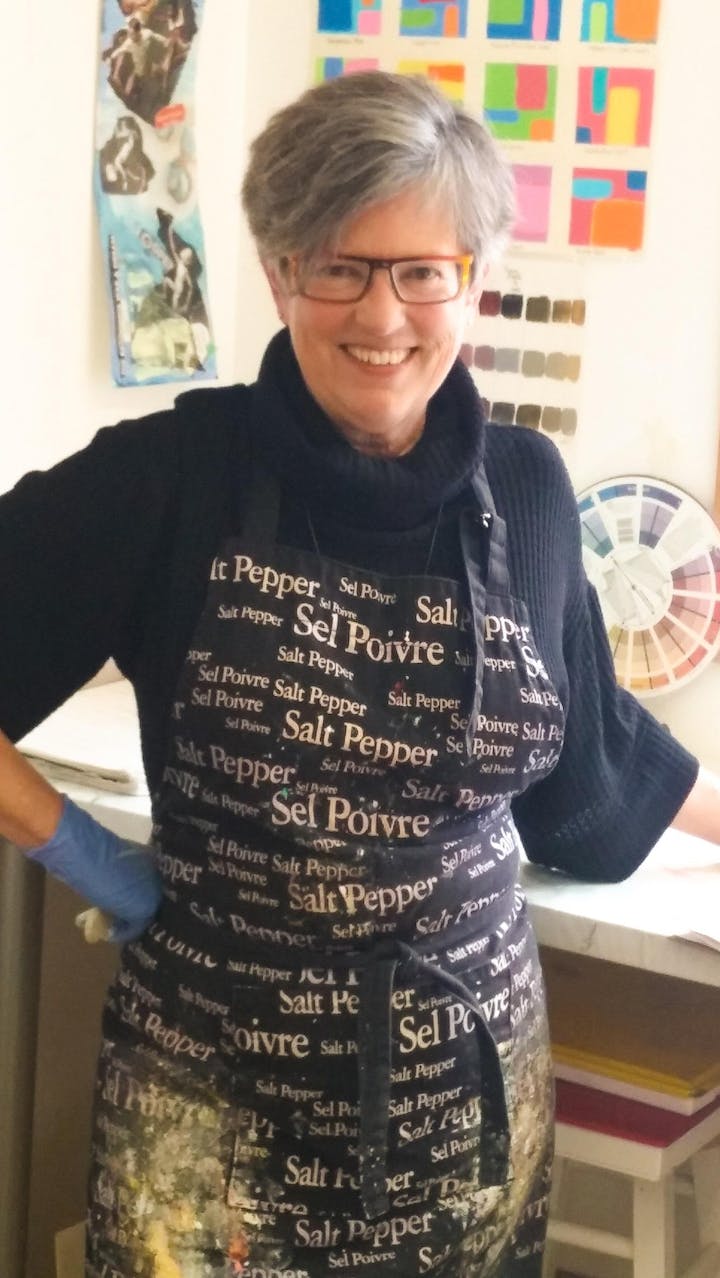 ARTIST/INSTRUCTOR BIOGRAPHY:
Hélène Cyr is a Canmore based artist who describes her art as: "Whimsical, exploratory, colourful - these sum up my practice." Becoming a full time artist later in life, she enjoys "mashing up acrylics, photography, collage, charcoal, pencil and whatever else is at hand.
"Each piece is approached as a new adventure with an emphasis on colour, line and story telling. I've learned that the end result often exceeds the initial vision when I give it time and get out of the way.
"In this hyper-visual world of ours, abstraction and semi-abstraction go beyond the literal and instead, invite the viewer to pause, reflect and interpret."
Her work can be viewed at:
www.elncyr.com
Instagram @ by_helene_cyr