THE PACIFIC MUSEUM OF EARTH is thrilled to present a virtual screening of the film PICTURE A SCIENTIST. Please join us.
About this Event
A link to join the virtual screening will be sent to the registration list prior to the screening. Viewers will have access to the film for 72 hours (Nov 6 - 8).
PICTURE A SCIENTIST is a feature-length documentary film chronicling the groundswell of researchers who are writing a new chapter for women scientists. A biologist, a chemist and a geologist lead viewers on a journey deep into their own experiences in the sciences, overcoming brutal harassment, institutional discrimination, and years of subtle slights to revolutionize the culture of science. From cramped laboratories to spectacular field stations, we also encounter scientific luminaries who provide new perspectives on how to make science itself more diverse, equitable, and open to all.
DIRECTED BY IAN CHENEY and SHARON SHATTUCK
PRODUCED BY MANETTE POTTLE, IAN CHENEY, and SHARON SHATTUCK
YEAR 2020 | RUN TIME 97 mins | LANGUAGE English
CONTENT WARNING | Some scenes from the movie feature first hand stories of explicit harassment, implicit gender and racial bias, and entrenched institutional discrimination.
MAKE A DONATION | The Pacific Museum of Earth is pleased to present this important film FREE of charge. However, if you would like to make a tax-deductible donation to support the PME's operations, you're welcome to do so using the link below:
https://pme.ubc.ca/support/donate/
WATCH THE TRAILER | Picture A Scientist
PICTURE A SCIENTIST was an official selection of the 2020 Tribeca Film Festival, postponed due to the COVID-19 pandemic. The film's virtual theatrical run reached 47 theaters across the USA in June 2020, and raised money for two organizations advancing women of color in STEM. The film is currently available for virtual community screenings, and plans are in progress for broadcast and streaming distribution in the coming months.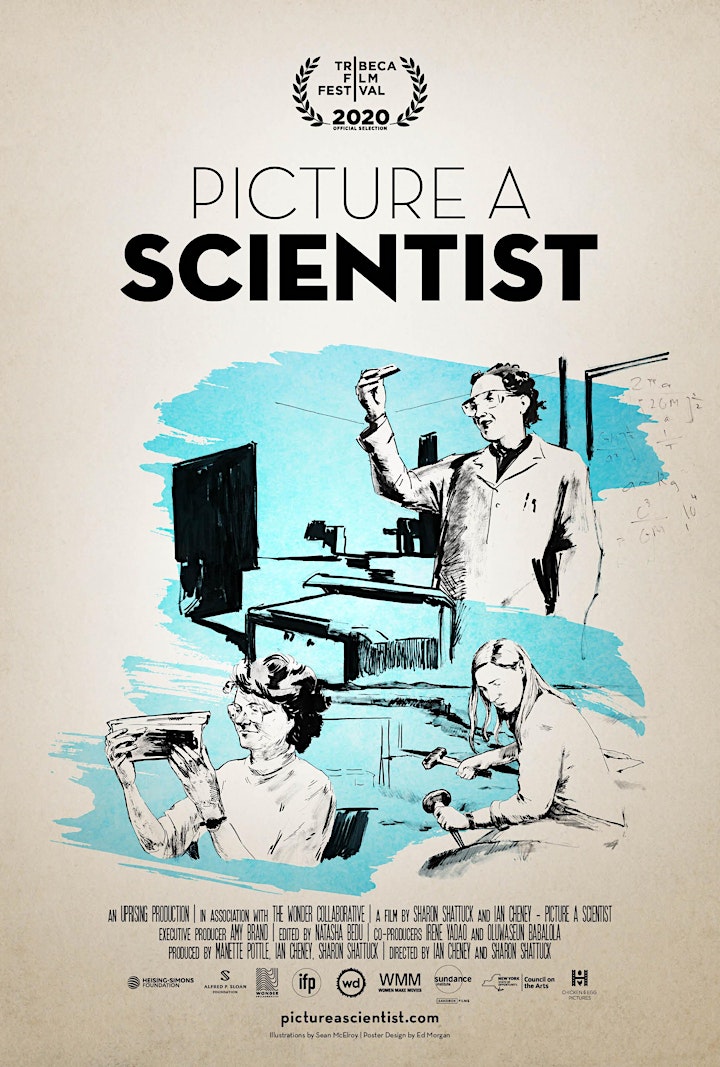 THE PACIFIC MUSEUM OF EARTH is Vancouver's premier Earth Science museum and one of the main public outreach hubs at the University of British Columbia (UBC). Our core mission is to promote an understanding of processes happening on Earth & other planets and inspire visitors, educators, students and the UBC community to observe and appreciate Earth's magnificent landscapes & treasures.