Description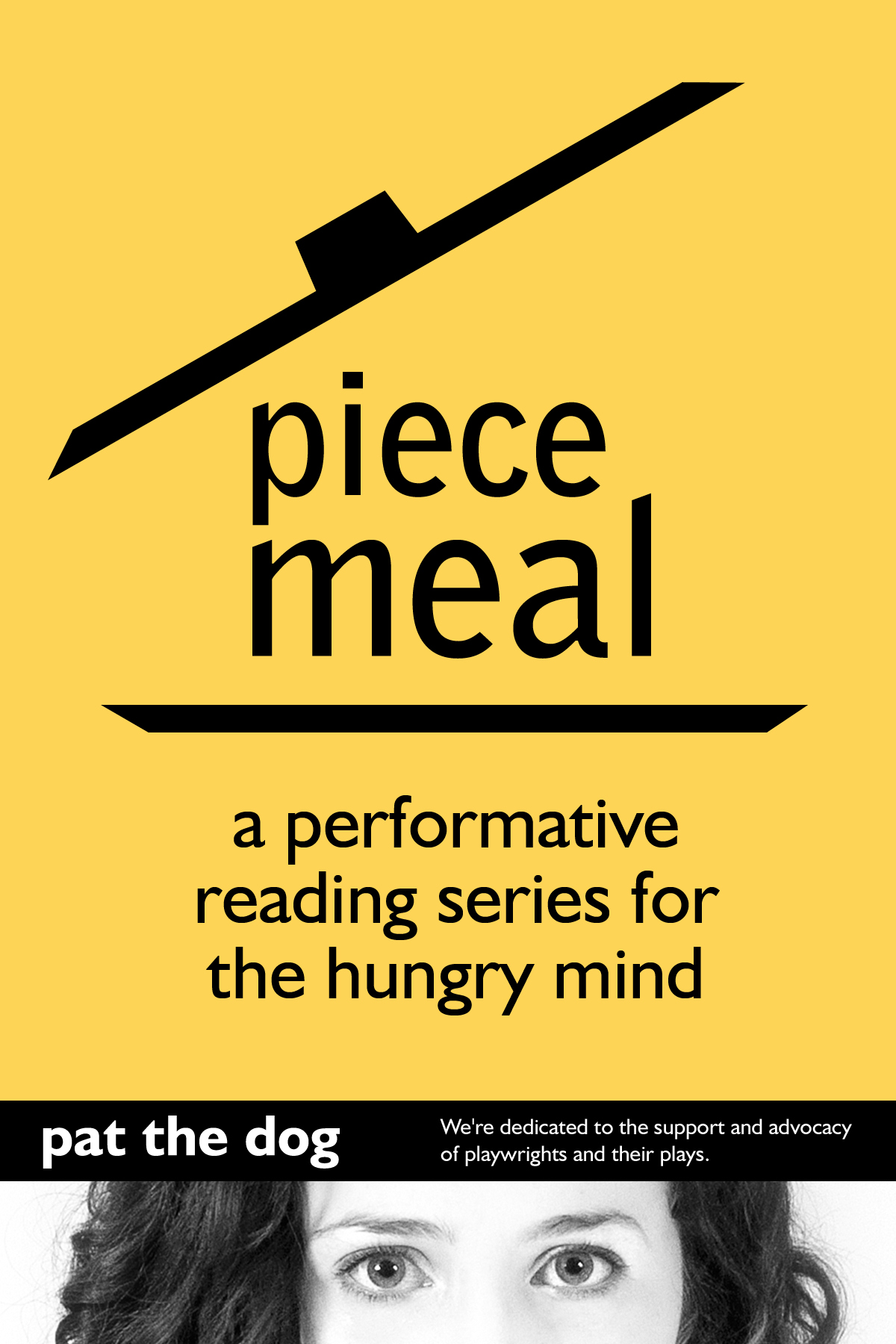 We saved the best for last.
Join us this Wednesday, May 29 as we present our last Piece/Meal of the spring season – Carina Gaspar's Denmarked. In the style of Lucille Ball and Charlie Chaplin, this one-woman clown show is a fun, accessible blend of physical theatre, clown and Shakespeare.
The play deals with larger issues of the pains and pangs of growing up, accepting your fate, and, well, being 'den'marked for death. This multi-layered, highly physical exploration is a musical romp through one of Shakespeare's iconic plays—no Shakespearean dictionary required, we swear.
Denmarked is the fourth in Pat the Dog's 2013 Piece/Meal series of performative readings, which are being presented at Kitchener's historic Walper Hotel. The reading will be the final stage of a workshop with the theatre artist. Accompanying the reading will be tasty themed nibbles prepared by Chef Terry Salmond of The Walper Hotel that are inspired by the evening's play. Wednesday's menu includes Spaghetti & Meatballs on a Stick, Crudité for the Dead and Light and Dark Chocolate Bites.
Homegrown in Kitchener Waterloo, Carina Gaspar has recently moved back from Toronto to offer Kitchener audiences the very first glimpse of her first full-length play. From performing in the Toronto Festival of Clowns and the Luminato Festival, to studying with Canada's biggest names in physical theatre performance, Carina returns home and brings her sophisticated, energetic artistry to the community. The playwright/actor will participate in an audience discussion following the performative reading.
Join us, won't you? Doors open at 6:30PM. Come early. The nibbles go fast.
May 29, 2013
Denmarked by Carina Gaspar
Doors open and food served at 6:30PM. Cash Bar. Show 7:00PM.
The Walper Hotel
20 Queen Street South
Kitchener, ON N2G 1V6
PWYC (suggested donation $15).
Pay It Forward Option for those who can.