An opportunity to learn about your body in a unique movement experience. Part formal learning and part hands-on training.
About this event
In this 3 hour workshop we will develop:
The 5 principles of healthy movement
The pelvic floor, deep spine and core, shoulder + hip girdle
Body awareness practices and skills
Psychological practices through mental training skills
A home practice that supports your unique posture and ability
Confidence in your ability to take care of and heal your body
Enjoy a lovely morning with other like minded women. Your fee includes a 3-hour workshop with exercise and hand-on training, along with a booklet of all teachings with a plan to create a personalized exercise prescription that can be performed at home. Exercise tubing provided for all participants along with tea/coffee and snacks.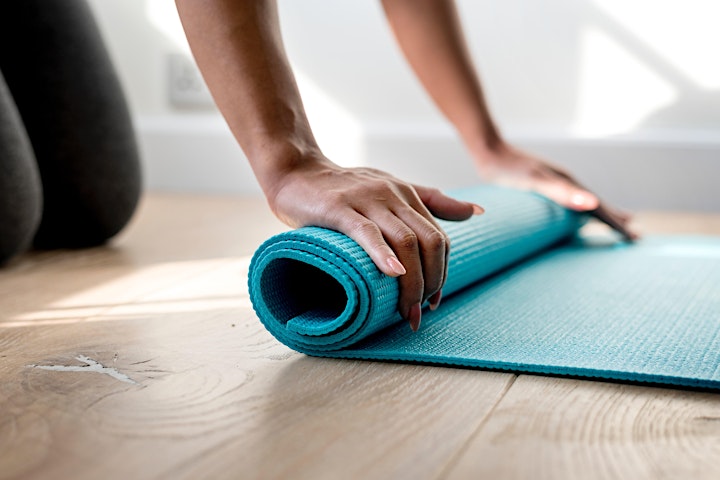 Who is this workshop for? (All ages and exercise abilities welcome)
This workshop is for you if:
You want to exercise is a way that feels good in your body, is challenging but considerate of your age or ability
You want to learn how to exercise effectively
You want to establish an exercise routine that you can perform in your own home
You have tried Pilates and now want to dive deeper and really understand how to perform the exercises correctly
You have NEVER tried Pilates but think it might help you or is interesting
You're doing Pilates but you're not sure if you are doing it correctly
Who is this workshop NOT for?
Someone who is very experienced in Pilates
If you have any of the following: osteoporosis of the spine, currently have severe back pain, have been told not to flex the spine.
Finding Pilates was the best thing that has happened to my body. After years of participating in competitive sport I was fit and strong but I had no idea how dysfunctional my body had become. During my first Pilates class I became aware of how I was unable to perform even the simple mat exercises that others seem to find easy. I was disconnected from the intricacies of how the body moves and wasn't spending time taking care of my body so that I could perform the sports I love, life-long. From the first class I knew intuitively that I needed to immerse myself in this method. The same exercises that I was introduced to that stretched and strengthened my body, I will teach them to you.
What do you already know about Pilates? That it will strengthen your core and realign the spine to improve posture. This course will do all that but beyond that we will empower you with the knowledge to have a practice that you can do for yourself. Gaining the body knowledge and awareness to move your body well. These lessons will transfer into how you perform your daily active lifestyle, exercise regimens and sport.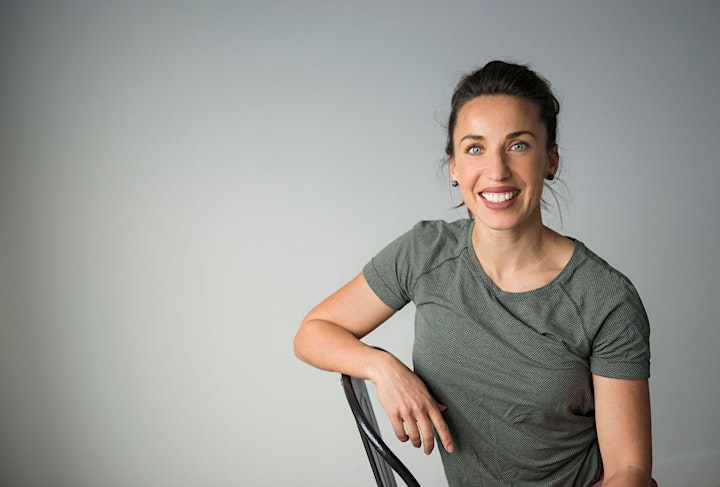 About Olivia Chadwick
MSC CANDIDATE IN KIN, BSC KIN
OWNER, RUNNER, RESEARCHER, READER AND MOM
Led by a fascination with physiology and anatomy during my undergraduate years, I completed a Bachelors in Kinesiology. This education has been fundamental to my work as a coach. However, I quickly realized that helping others required an understanding more than just the body–I needed to learn about the mind.
Incorporating behavioural and positive psychology for whole-person wellness
In today's culture it is simply not enough to treat disease–we want to know how to live a full and meaningful life. We want to experience wellbeing and learn how to flourish. This insight created a pivotal shift in how I work with clients.
After 10 years practicing as a coach, I have returned to academics to complete my Master's in exercise psychology and contemplative studies. My current research is exploring how we can cultivate compassion and acceptance towards ourselves in the context of exercise. Can we paradoxically work towards improving ourselves and our lives while also learning how to accept, enjoy and even love exactly who we are right now. Sounds great right? If I figure it out I will let you know 😉
What feeds me
I get the most fulfillment working with new exercisers or those facing life transitions or physical/psychological challenges. Exercise and self-care can be a life line that makes living more satisfying and worthwhile. Ultimately I hope that by working with me, clients can experience greater personal fulfillment and life satisfaction.