Description

Pinhole photography is one of the most basic forms of photography. It's powerful, it's magical and you will be amazed on the amount of creativity that can be made with a non-mechanical tool.
The interesting part of photographing with a pinhole camera is that the exposure times are much longer than when compared to using a digital camera and this is due to the size of the pinhole/lens. Exposure times, or the amount of time the pinhole/lens is open to light can vary from a few seconds to minutes. The more light that is present in a scene, the less time the pinhole/lens will need to be opened to the light that is present.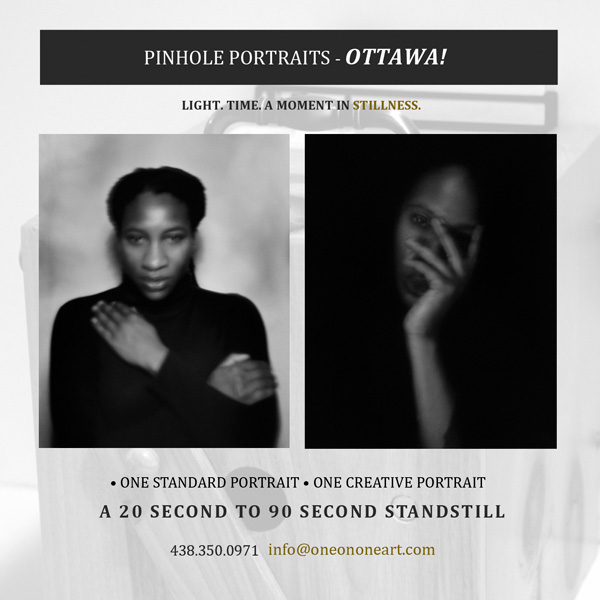 WHAT TO EXPECT:
Complete stillness. You will have to prepare yourself to stay in complete stillness and this can vary between 20 seconds to 90 seconds per image. You will be lit with continuous light sources during the total exposure time required.
OBJECTIVE:
The objective is to create one standard portrait in which you will have to remain still during the full time of exposure and one creative portrait which will involve play with movement and/or with an addition of a selected prop that will be available to choose from.
HELPFUL SUGGESTIONS:
Two photographs will be taken per person and to be able to produce different looks for your pinhole portraits, here are a few suggestions to help you out:
- bring along one dark top and one light colored top which can be whatever you already own such as a t-shirt, tank top, sleeveless any style top, button down top, sweater, turtleneck etc.. For women a tube top will be an excellent option to bring along for a creative pinhole portrait!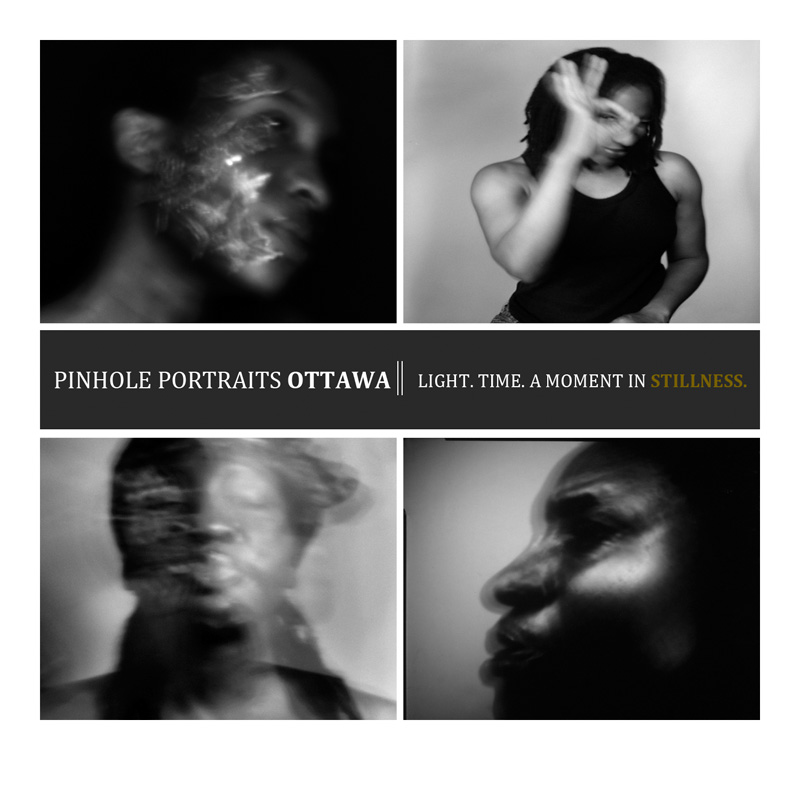 I invite you to join me on December 30th, 2017 between 12:00pm and 15:30pm to experience a fun and creative style of photographic art. You must register, sorry, no walk-ins.You will receive 2 web ready images of your pinhole portraits within 2-3 weeks which will be sent to you by email.
Donations On Site:
Donations are welcome and is to help with the cost of processing materials. There is no minimum amount required and this is not mandatory.
( You must register, sorry, no walk-ins).
Need to get in touch?
info@oneononeart.com / 438-350-0971