Pink Partner Community Chat: August 2012

Thursday, August 9, 2012 from 1:00 PM to 2:00 PM
Event Details
Grab a cup of coffee while your little ones are having their afternoon naps and join us online for a mastermind session with other Pink Partners. Participants will have the opportunity to share challenges they are facing in their business and we'll work as a team to offer potential solutions, support, and encouragement. 
Although our community chats are exclusively for Entrepreneur Mom Now Vancouver Pink Partners, we invite anyone to join us for one complimentary session to see if this is the right fit for you!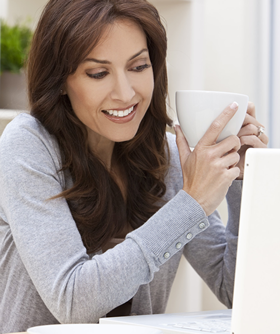 Become a Pink Partner! Pink Partnerships are a unique way to get the word out about your business and connect with other moms. Starting at $10 per month, Pink Partner packages include:
-Community Connections
-Networking and Support
-Free Access to Insightful Webinars and Online Events
-PR Opportunities
-Impactful Advertising 
-Priority Postings
Contact us to find out more! 
Organizer
Entrepreneur Mom Now provides moms the online tools, connections, resources, inspiration and opportunities they need to grow their businesses in their local communities and beyond. We provide insightful profiles of other moms, create a central resource of local networking events and educational workshops, host webinars and conference calls, and create a community over social networks like LinkedIn, Twitter and Facebook.