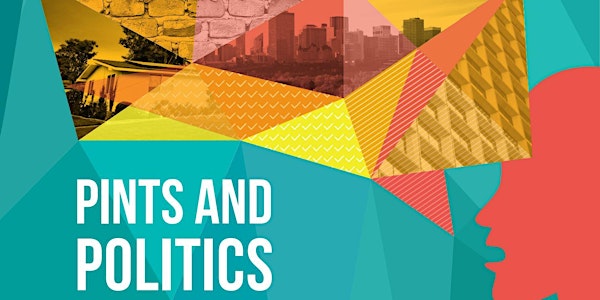 Pints and Politics - Ward 5
When and where
Location
VIVO Ristorante 18352 Lessard Road Northwest Edmonton, AB T6M 2W8 Canada
Description
Edmonton' s NextGen is a group of young, passionate, and community-minded individuals who are taking the future into our own hands by creating a city that attracts and gives voice to the 18-40 year old generation by connecting people, places, communities, and ideas.
We welcome all ward 5 voters for a stimulating non-partisan discussion about the upcoming municipal election. This event will begin in the lounge at Vivo Ristorante at 5:00pm. At 6:30pm attendees will walk to the forum at S. Bruce Smith Jr. High to hear from the candidates. Vivo has generously provided drink specials and small bites for the event, Edmonton's NextGen will also be supplying some light snacks.
In a fun and safe environment learn how to vote, why voting is important, discuss hot topics being considered this election and hopefully meet some friendly neighbours! No prior political knowledge or involvement is required - only an open mind and positive attitude!
Light refreshments will be provided, attendees may purchase their own beverages.
* PLEASE NOTE: As a City of Edmonton initiative, Edmonton's NextGen must be strictly nonpartisan in all election activities. Subsequently, we are politely requesting that election candidates and members of their campaign teams refrain from attending our Pints and Politics events. *
#yegvote #Ward5Forum
Edmonton Municipal Election 2017
On October 16, 2017, Edmontonians will head out to the voting booths to decide our next city council in the 2017 Edmonton Municipal Election. As the next generation of Edmontonians, you have the opportunity to have a voice in deciding Edmonton's future, and we want to make sure you have all the tools and information you need to make an informed decision come election day.
This year, Edmonton NextGen has recruited a talented team of volunteers from every ward in the city to host local and relevant events close to home. Our Ward Ambassadors are putting together fun and inspiring events designed to connect you with engaged fellow neighbours and give you the opportunity to discuss issues relevant to you and your community. Events will be happening in every ward, and each ward event will have its own flare and flavour. All events will be hosted right before the ward's scheduled candidate forum to give you the chance to get up to speed on important issues that will be raised and discussed by candidates. Following our ward event, we will all head down to attend the forums together.
Edmonton NextGen is committed to giving voice to the next generation, which is why we believe so strongly in the importance of voting and raising awareness about this fundamental civic responsibility. All events organized by Edmonton NextGen are strictly nonpartisan. Our Ward Ambassadors have all received specialized training from Apathy is Boring to facilitate welcoming, nonpartisan discussions at our ward events.
You can find the most up-to-date information about each ward's event on Facebook or by emailing your Ward Ambassadors at elections@edmontonnextgen.ca (The full list of events coming soon)!