Description
On November 19th, we're hosting our next Pitch Night Vancouver in partnership with Startup Vancouver at Terminal.
Volition Events has hosted 71 pitch events across Canada, the U.S., and Europe. This event provides a comfortable space for entrepreneurs to gain practical experience and valuable feedback on their 3-minute pitch and presentation, in front of an industry panel and live audience.
TICKETS
Your ticket includes pizza and non-alcoholic beverages. If you are registering to pitch, you do not need to register for a ticket as well. Follow the link below to register to pitch: you will receive a confirmation email regarding your spot within 72 hours.
A percentage of ticket sales will be donated to StartupVancouver, to support their efforts within the Vancouver startup and entrepreneurial ecosystem.
REGISTER TO PITCH (3-minute pitch): https://forms.gle/6P28esRzB2N9F2kw8


---
YOUR HOST and PANEL
---

Who Attends Volition pitch events?
Entrepreneurs, investors, educators, students, supporters, and those who are just plain curious. All genders, ages, and backgrounds are invited to attend. Women's Pitch Night attracts upwards of 100 engaged audience members keen to make solid connections.
The pitchers: startups at any stage looking for practical experience pitching their company. This is a great opportunity to try out messaging and learn where areas of improvement are.
The Panel: experts from the startup community from a variety of backgrounds.
---
Words from Past Attendees:
"I was invited to join Pitch Night as a Feedback Panelist to provide insights to a competitive cohort of local and international entrepreneurs. Well organized, comprehensive, and approachable, I found the event productive and inspiring, and I thoroughly enjoyed the experience! "- Ludovica Mazzucato, MBA M.Sc. Sr. Advisor & C-suite Executive
"Thank you so much for everything from Volition, you have made a huge difference in our journey and of course- in the community at large." - Volition Pitch Night Winner
"It was a very inclusive experience. Fun to meet those that are pitching and on a journey to entrepreneurship, as well as those that turned up to watch. I liked the casual and friendly atmosphere, and the constructive feedback from the judges was really helpful!" - Joni Joyner, Volition Pitch Night Attendee
"Thanks so much for putting on an amazing event. It's great how the panel is so supportive and that their criticisms are entirely constructive (I've been witness to some pretty harsh panels in the past)." Shannon Ronalds, Founder of Advertaze (3rd place Pitcher, April 2018)
---
THANK YOU TO OUR PARTNERS AND SPONSORS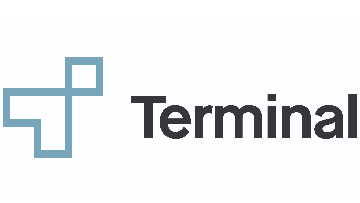 Organizer of Pitch Night Vancouver | Nov 19
At Volition, we build capacity, connectivity, and knowledge within global startup ecosystems through co-creating and delivering value alongside trusted partners.
We believe that startup ecosystems are made stronger and more sustainable when ecosystem actors find meaningful and creative ways to collaborate. With this in mind, we work closely with trusted ecosystem partners from across Canada, the U.S. and Europe, to deliver skills-based training, coaching, and curated events to startups.