Pitch Your Passion - October 25, 2016

Tuesday, 25 October 2016 from 7:00 PM to 9:00 PM (PDT)
Event Details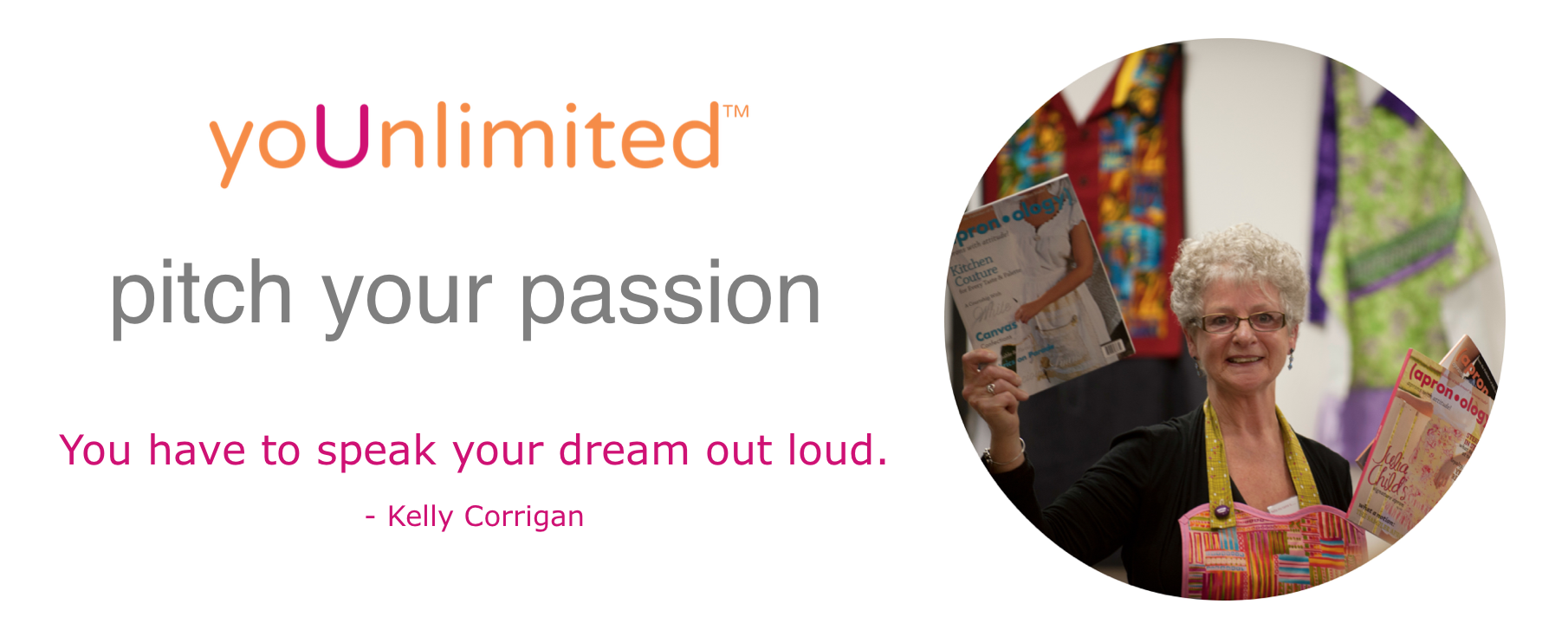 Pitch Your Passion is an opportunity for passionate people to gather and for five women to pitch their passion to an audience of committed community members.  It is a unique 'in the moment' giving opportunity, the only judging criteria being the heart-centered support of someone's passion, with no attachment to the outcome.
How it works . . .
You can participate by…

being a "Pitcher" - got a passion?  Sign up to pitch your idea, project or dream that you feel passionate

joining us in the audience to support this unique event - you will receive a ballot to cast your vote when all the "Pitchers" are complete
The agenda….we start on time, so be sure to arrive a little early, get organized and find a seat (pre-registration is required as this has been a sold out event. 
7:00 pm – the evening's "Pitchers", in a random order, share their idea – they have 5 minutes of 'pitch', followed by 5 minutes of moderated Q&A from all audience members

When all the pitches are complete, audience members cast their vote, the votes are collected and tabulated

All audience members are encouraged to think and communicate how they themselves could assist the "Pitcher" with their passion – all "Pitchers" will go home with a goodie bag of resources and ideas.

The successful "Pitcher" is announced and receives $500 cash

Community and connection happen as people connect with one another

Six months later, the winning "Pitcher" comes back to share their progress
What happens after….
All "Pitchers" profiles will be written, and posted on the yoUnlimited website "Passion Pitchers" page

The successful "Pitcher" is asked to return in six to twelve months to share how participating in the "Pitch Your Passion" moved them forward, how it changed their life
What people are saying....
"Good, crisp pacing, and such a pleasure to hear the five Pitchers. Looking forward to being at another!" ~ Angel in the Audience, August 2013
"My intention with "Pitch Your Passion" is to be a part of a community of dreamers that "savours the now" and supports each other to live out their dreams. As an "Angel in the Audience" at the last event, it was with great admiration that I watched five women take a risk and pursue projects that they feel passionate about.  Through their courage to speak about their own dreams the "Pitchers" provided inspiration and permission for others to do the same. I can't wait to see what kind of creative energy October brings."    Angel in the Audience, August 2013
"Lovely to see your leadership team pull this off. There's a hunger for it. I was very impressed with the level of preparation by the candidates, the facility, the crowd, the quality of the questions, and the pacing. Well done!"Angel in the Audience, August 2013
When & Where

Nourish in the Harbour
225 Quebec Street
Victoria, BC V8V 1W2
Canada

Tuesday, 25 October 2016 from 7:00 PM to 9:00 PM (PDT)
Add to my calendar
Organizer
On the surface yoUnlimited is conferences, events and workshops, but really it's thoughtfully created experiences where you can learn something new, connect with someone, or hear something that might change your life.
yoUnlimited is designed for women who want more connection and community in their life and want to find a place to do this, outside of the usual places you meet other women, like kid's school activities, work,  or your own school experience.  
The more you engage with yoUnlimited's offerings, the more women you'll connect with – and then you'll want to bring all your other girlfriends along to introduce them too!  You'll be meeting the kind of women you'll know 30 years from now.
Best of all you'll have the experience of being seen and heard by women who get you and care about who you are, and what you're doing.
Grab your girlfriend and join us today!  yoUnlimted.com