Pitfalls and Practicality for the Young (at Heart) Entrepreneur with Larry...
Description
An event focused on assisting Victoria's immigrant business owners, entrepreneurs, professionals and interested parties to connect with the community of like-minded professionals.
Pitfalls and Practicality for the Young (at Heart) Entrepreneur with Larry Earnhart
Come and learn about
entrepreneurship from our expert speaker

.

Speaker: Mr. Larry Earnhart

For this monthly mixer the guest speaker, Larry Earnhart will be covering what it means to be an entrepreneur. Come to this event if you are learning to be an entrepreneur or wanting to master your craft.

Larry Earnhart works for a company that has a government contract to turn Youth into Entrepreneurs. He has been an entrepreneur, owned a restaurant and a handyman franchise and currently has a business coaching business. He's also been a financial advisor and worked in the chemical production industry in the U.S. as an Operations Manager, Lab Manager, Project Manager, Safety, Environmental and Quality Manager and Emergency Response Team Leader. He also teaches online business courses for University Canada West. He has a Ph.D. in Chemistry from Georgia Institute of Technology and an MBA from Pepperdine University. He's also written a book: The Profit Machine.
When:
Wednesday February 21, 2018 @ 5.30 pm - 7.30 pm. Please note: Registration begins at 5.00 pm.
Where:
Regus, Suite 301, The Atrium, 1321 Blanshard Street, Victoria, V8W 0B6

Parking at the following parkades (see map below) is free for the 1st hour and free after 6 pm. That means if you park at 5 pm, you will have free parking for the event. More details here.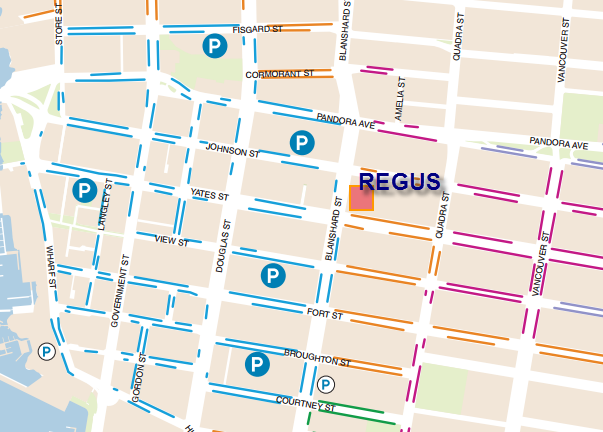 Organized by:
Victoria Multicultural Business Connector (VMBC)
Sponsors:
Benefits:
Consult with experts

Find resources

Build network

Meet investors
Disclaimer Notice:
Please be advised that photographs may be taken at the event for use on the VMBC website and in the press, VMBC marketing materials, social media and other publications. By entering this event, you consent to the VMBC photographing and using your image and likeness.
If you do not want to be on the pictures for some reason, please let us know at the front desk when entering the event.