Description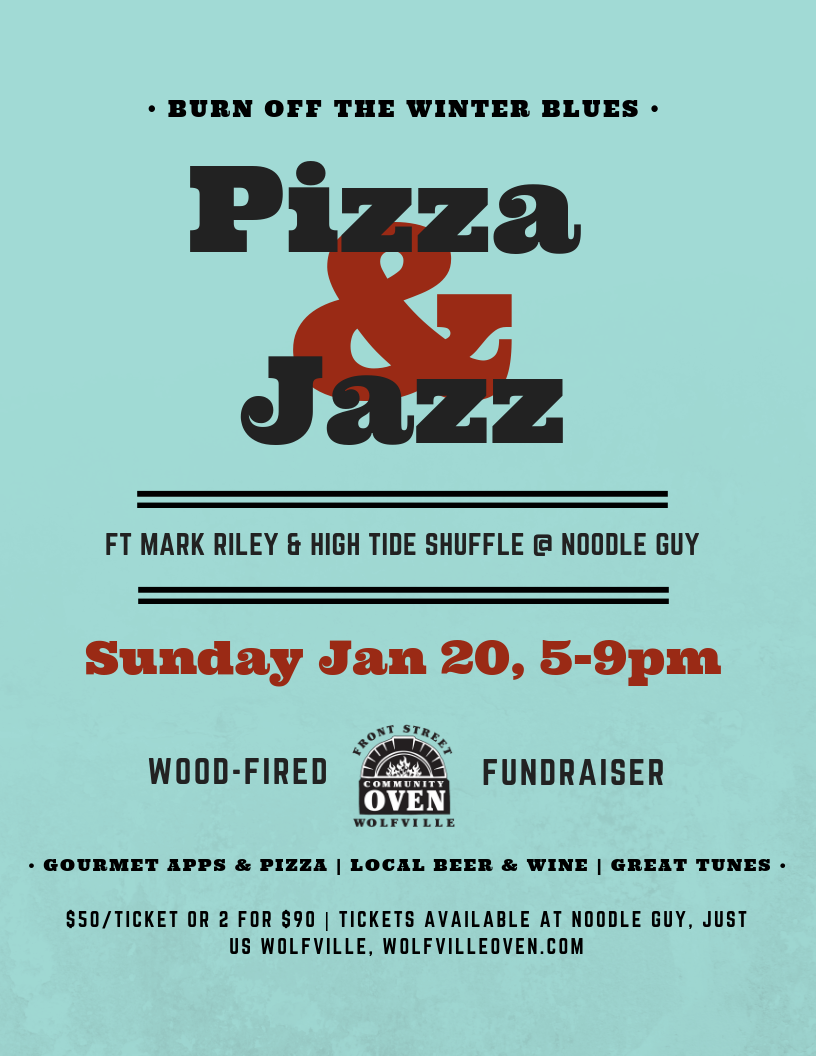 Our amazing team is so excited to host our first public fundraiser event for the Front St Community Oven in Wolfville. Please join us for pizza and jazz at the The Noodle Guy on January 20th, 2019 from 5pm-9pm. The evening will include gourmet pizza created by amazing artisanal producers, Chef Ross the Noodle Guy, Chef and Rebecca Pomery from Lightfoot in Wolfville, gourmet appetizers, a surprise visual installation, local alcoholic and non-alcoholic beverages TBA, and jazzy and danceable tunes by Mark Riley and the High Tide Shuffle.
All proceeds go towards the wood-fired Front St Community Oven project in Wolfville.
Email Duncan at hello@wolfvilleoven.com or 902-692-9421 for questions.
We will have a gluten free option, but we need to know in advance. Please email hello@wolfvilleoven.com with all food sensitivities. If you've already registered, you should receive an email asking about dietary restrictions and allergies sometime after January 9th. If you don't, please email hello@wolfvilleoven.com with your needs.
Thank you for your support!