Place Standard – how good is our place?

Thursday, February 21, 2019 from 9:00 AM to 10:00 AM (PST)
Event Details
Welcome to the NCCEH Healthy Built Environment in Canada Forum Webinar Series! Webinar instructions will be included in the confirmation email. A recording of this webinar will be posted on the Healthy Built Environment discussion forum. 
Webinar format
The presentation portion will be approximately 30 minutes long, followed by Q&A and discussion questions. Participants will be able to chat via the chat box. Please review the discussion questions below prior to the webinar. More information about the Healthy Built Environment in Canada Online Discussion Forum can be found here http://www.ncceh.ca/content/healthy-built-environment-online-discussion-forum. 

Presentation title: Place Standard – how good is our place?
Summary: 
We know that every development creates a place but what is seldom asked is whether or not that development has a positive, neutral or negative impact on the social, physical and cultural well-being of that community.  The presentation will briefly summarise the relationship between place development, empowerment, well-being and inequalities before introducing the Place Standard Tool. This tool is a flexible product that translates these complex public health and place making relationships into a simple tool that supports communities, organisations and businesses to work together and identify both the assets of a place and areas deemed priority for improvement, albeit within places that are well-established, undergoing change, or still being planned.
Developed in collaboration with NHS Health Scotland, Scottish Government, Glasgow City Council and Architecture and Design Scotland, the tool was launched in 2015. Today, it is applied across the vast majority of municipalities in Scotland and is supported by a national governance framework and a network of place standard leads in each municipality, both national parks and a number of leading organisations.
At the international level, its design, transferability and its relationship with Health 2020 and the UN Sustainable Development Goals has been recognised by the European WHO Healthy Cities Network, and is now being applied in 11 European countries.  Recognition is not limited to public health networks and in June 2017 the Place Standard won the prestigious Royal Town Planning Institute's award for excellence in planning for wellbeing.
Discussion Questions
What are the challenges of successfully embedding a place based approach into the design and management of our built environments?
What factors have proven to be effective in addressing some of these challenges?
Would the place standard tool and process offer an additional mechanism to successfully enable an effective place based approach in Canada?  
Speakers: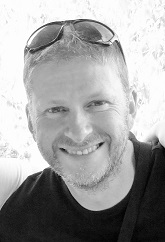 John Howie, Organisational Lead – Place, NHS Health Scotland
John joined NHS Health Scotland in July 2006 and is currently responsible for leading the Board's place and place standard portfolios. He is public health adviser to the Scotland's Towns Partnership Board and chair of the WHO Healthy Cities working group for Place, Health, Inequalities and Well-being.
Prior to joining Health Scotland John worked in local government (2002-2006) as health improvement lead for the Stirling Council and was responsible for the development and management of the Stirling Joint Health Improvement Plan and for initiating and securing Phase IV WHO Healthy City status for Stirling in 2004.  
John's NHS experience goes back to 1983 including 9 years in nursing and 8 years in health service and social care commissioning. His past research has focused on barriers to community and NHS services and has presented and delivered workshops on various public health topics across Europe.
Etive Currie, NHS Health Scotland
Bio coming soon
When & Where

In person / Online
200-601 W Broadway
Vancouver, BC V5Z 4C2
Canada

Thursday, February 21, 2019 from 9:00 AM to 10:00 AM (PST)
Add to my calendar